The Landscape Institute London branch has been providing volunteers to the Open House Accelerate programme for two years, and has further strengthened our relationship this year. Find out more and see how you can get involved!
LI London has been providing volunteers for the Open House Accelerate programme for the past couple of years. Since summer 2021, our relationship has strengthened further, and Open City continues to make landscape a core thread of their programme.
35 landscape and garden project featured in the Open House Festival from 4 to 12 September 2021. Open City has created three new films about landscape projects: the Olympic Park, Core Landscapes in East London, and the Lee Navigation Canal.
Accelerate 2021-2022 also launched launched last month, and is off to a great start!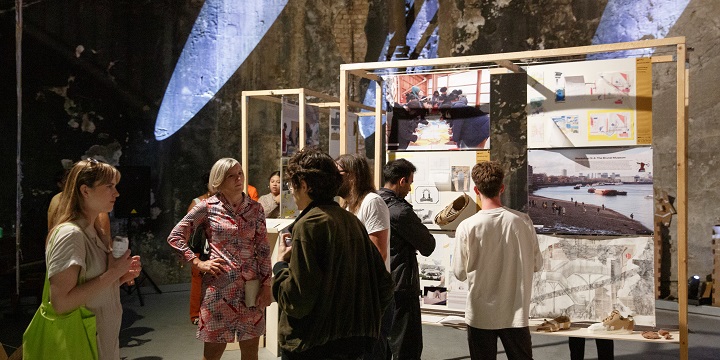 Get involved!
We'd love for more members to get involved. Whether from London or further afield, all you need is to be interested and keen to help!
First, you can help us provide volunteers to work with Year 12 students in landscape-led workshops. These workshops provide valuable training and exposure to students who are underrepresented in the landscape profession.
The next Accelerate workshops dates take place at Broadgate on the following dates:
Saturday 18 December 10.00am-4.00pm
Saturday 15 January, 10.00am-4.00pm
There is flexibility in what Accelerate has planned for the day, with the potential for the on-site workshops to be more focused on landscape architecture with the influence and input of members. It would be fantastic if any members are interested in joining these sessions, if even for just an hour to offer support.
Second, you can help us develop the Open City and Open House programme for 2022 to include examples of top quality public space and design work to champion the work we do.
Please, join us, support us, and get in touch at mail.london@landscapeinstiute.org for more information.