A round-up of our recent news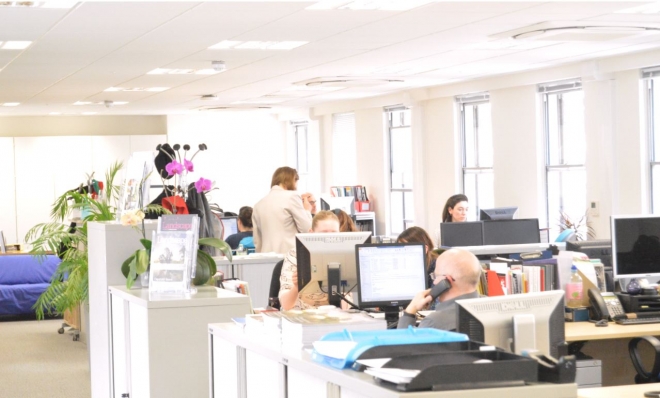 New Office
At the end of April the LI staff moved to a new office, just round the corner from the old office at Charles Darwin House.  We are now based on Gray's Inn Road, where the LI's current landlord has opened a new building. Larger meetings such as Council will continue to be held at Charles Darwin House
Staff
We've welcomed a number of additions to the team recently. To the Education and Membership department, we've welcomed Eleanor Manson, who joined us as Membership Development Officer; Poppy Smith as Education Development Officer and Jenni Killick as Membership Engagement Officer. Lauren Tubb has joined the Policy and Communications team as Events Executive, and Louis Varley is our new IT and Finance Officer.
Competitions
We are pleased to be supporting a competition being run by the Landscape Institute North West, which is inviting design teams to conceive and envisage a public park for the 21st century, to celebrate the life and legacy of Joseph Paxton. Find out how to register here, where you can find details of our Capability Brown competition too.
Policy
Further refinement of the Ebbsfleet Garden City proposals, the original roundtable discussion of which Noel Farrer was present at, took place during April 2015 through an open consultation organised the Department for Communities and Local Government. We issued a response with contributions from members of the Policy and Communications Committee. For more information visit the Garden Cities section of our Housing page.
Technical
With the help of Colin Moore CMLI, who is currently leading CDM seminars, we have published amendment documents to be used with the appropriate JCLI Contract for all contracts entered into after 6 April 2015.  These become necessary because of the new CDM Regulations.  All practitioners are advised to be aware of these as failure to deal properly with CDM could be a criminal matter.
We published a Technical Information Note on crowdfunding, and how it can be used to get community landscape projects funded. Recent technical blog posts include "Leaves on the line" which picks up on some initiatives to green transport corridors – and highlights from Geobusiness 2015, which can be found in the blogs section of Talking Landscape.
Education
We are in the final stages of the accreditation process 2014/15, hoping to re-accredit our 27 courses which span 12 universities. Thank you to our loyal PRG members and university teams for their support. The Education team has also been excited to visit many end-of-year shows from our accredited courses and is impressed by the great work being produced.
Vista
Vista, the newsletter for members, is back by popular demand, providing a quarterly round up of life as part of the Institute. Vista is available to download from the News page.
Capability Brown Festival
Following the Festival's being granted £911,000 by Heritage lottery Fund, we have recruited for four roles: a festival director; a deputy director; a research, publications and communications officer; and a festival administrator to provide initial contact and front-line services to members of the public.