The LI sometimes gets asked whether there is a maximum contract value that its JCLI contracts can be used for. We asked Technical Committee's Colin Moore CMLI for his expert view on this and he helpfully refocuses the discussion…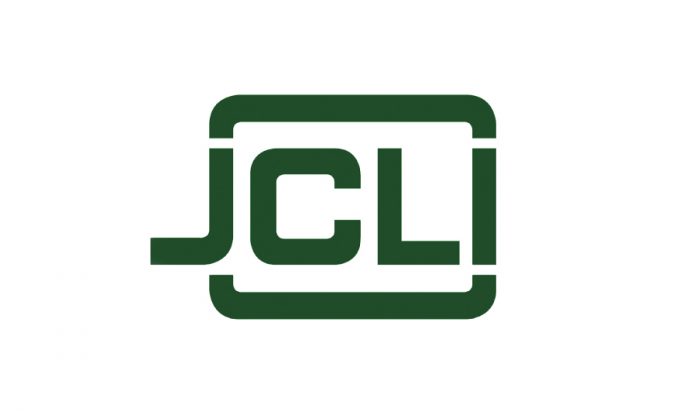 There is no definitive contract value for many Standard Forms of Contract ("Form") for construction work. The appropriateness of any Form for any particular project instead depends on a variety of factors:
the content of the project;
the value of the work (typically the more clauses in the Form the higher the value);
the type of construction contract (e.g. traditional, design and build, …);
the complexity – not of the design but what you want the Form to cover, e.g. phased completion, named or listed subcontractors; and,
what Form the client, you and the potential contractors know well.
The last item should not be a factor but it is often considered to be the most important (although rarely said). However, it should only be used carefully mindful of the risks of doing so for the particular project.
There are several producers of Forms, but in the UK construction sector the most used are JCT and NEC, followed by FIDIC (international), SBCC (Scottish JCT), ACA PPC2000 (partnering contract), RIBA, and JCLI [NBS National Construction Contracts and Law Report 2018: page 18]. Architects and surveyors tend to mainly use JCT and RIBA Forms, engineers NEC and FIDIC Forms, but NEC is the only contract the Government recommends for all projects and hence most public bodies are increasingly using it (whether appropriate or not for particular projects).
Only the JCLI Forms, however, cater for soft landscape works adequately which is why I have supported the LI over many years with their development. The fact that the sale of these Forms consistently covers the not insignificant costs of development (especially legal fees – I should have been a lawyer!) demonstrates their value to the membership. Incidentally, the SGD takes a similar view and I also help them with their JCLI Homeowner Forms (and Heather Specification), but that is another story.
Most landscape-only projects (i.e. those where the landscape works will not be undertaken as a sub-contract to a building or engineering contract) are implemented using a traditional type of construction contract. The only Forms which accommodate soft landscape work are JCLI LWC (Landscape Works Contract). the associated JCLI LWCD (LWC with Contractor's Design) and the JCLI Homeowner Contracts for domestic client projects. JCLI LWC is based on JCT MW (Minor Works Building Contract) and its MWD. For larger more complex landscape works I recommend the JCT IC (Intermediate Building Works Contract) and for the biggest, JCT SBC (Standard Building Contract). JCT Forms tend to be favoured by many landscape practitioners because they are a suite of contracts and as the JCLI is based on the smallest JCT contract. The wording and structure of JCT contracts will therefore be found to be familiar. However, NEC is increasingly being used by public bodies for landscape works and similarly the RIBA Forms by private commercial and domestic clients.
If you want to name subcontractor(s), however, then you have to use JCT IC or SBC. These are the only traditional Forms with 'named' subcontractors and include three associated forms for the subcontract tender/contract. The JCT SBC Form also includes clauses for 'listing' sub-contractors. Nominated subcontractors no longer exist in JCT and most other Forms. And if you want phased completion, even if the value is only £100K, then JCT IC (or SBC) or RIBA are the way to go.
Coming back to the original question regarding contract values.
JCLI Practice Note No 8 2017 states in the first paragraph of item 1 that JCLI LWC and LWCD are not appropriate for projects of over approximately £250,000. The RICS Contracts in Use Survey of Building Contracts in Use during 2010 (published November 2012) on page 16 states that: "The Minor Works form was originally recommended for use on contracts up to about £150,000 (at 2010 prices). The Form was used on projects up to £2m in value but 76% of usage was in connection with contracts up to £250,000 (the lowest value band surveyed)." i.e. 24% were over £250,000 in 2010 when the recommended maximum value was £150,000.
The same RICS survey on page 15 states with reference to JCT IC contract values: "No instances were recorded of use on contracts over £5m in value but the original intention was that this form was to be used on contracts up to around £500,000. 56% of uses of the Intermediate Form were in connection with contracts over £500,000."
Hence in practice recommended maximum contract values are often ignored, but hopefully only after careful consideration of the potential risks of doing so.
If you know the contractor/client, the Form covers the necessary contract provisions required by the project, and the work is simple or repetitive then there is no reason why JCLI LWC (or LWCD) cannot be used for higher contract values than £250,000, but get the client to agree, as well as any other of their advisors who may have opinions (e.g. the QS, project manager, solicitor, etc.).=
Note that JCLI Practice Note No 9 2017 states that JCLI LMWC (Landscape Maintenance Contract) is appropriate for all types of landscape maintenance projects of any value. Also note that JCLI Practice Note No 10 rev3 2019 states that the JCLI Homeowner "contracts are not appropriate for domestic garden projects which are either very large or need complicated contractual requirements" but doesn't suggest a maximum value. The RIBA Domestic Building Contract is usually more appropriate for these circumstances.
Ultimately, though, the suitability of any Form is something that you will need to decide for yourself, based on your own knowledge (this is where the P2C is valuable), experience, and legal advice if necessary. Even when it employs suitably indemnified professional staff, the LI cannot be expected to take the responsibility to advise you whether the JCLI Form is suitable for your particular project.
Finally, a call out: we are also looking at continuity planning for JCLI contract development, and if you think you have what it takes, please contact the LI via technical@landscapeinstitute.org.
Colin Moore CMLI