After scooping the Landscape Institute Award for 2019's New Professional of the Year at the LI Graduation Ceremony 2020, winner Monika Nair explores the impact of virtual landscape mentoring and the strength in international collaboration
The Mentee: Monika Nair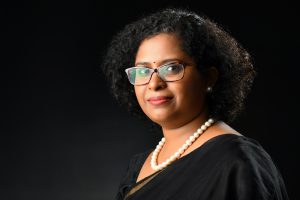 I am an Architect and Landscape Architect for Atkins, a member of the SNC-Lavalin Group in Bangalore. I started the practice, the Landscape, Urban Design & Planning practice over here in India in 2012. My team works together with the UK business, delivering large multidisciplinary projects in over fifteen different countries.
I love Atkins for the emphasis placed on people as its single most important asset. Training is a big part of that. I was keen to attain my chartership through the UK Landscape Institute's Pathway to Chartership (P2C). I was on the lookout for a great mentor and my supervisor had someone in mind: Nicola Hamill.
Nicola is based in the UK. At first, I was a little concerned about how virtual mentoring would pan out – but when Nicola and I first met online, it felt right. As I lead the Landscape, Urban Design & Planning practice in India, we had already worked together. We started by just getting to know each other better. We reviewed my role and explored the differences and similarities across our perspectives, cultures, time zones and business practices.
It soon became clear that Nicola was committed to investing time in me. She constantly found ways to embed what I was learning into relevant joint working.
Sometimes I struggled with different parts of the syllabus, so Nicola and I spent time together, unpicking previous projects to relate relevant aspects. We did this with an old works contract, and another time by looking into the complexities of a statutory consultation.
Two years later, I decided to fly to the UK to take my exam in person. It was fantastic to finally meet Nicola and talk through the exam expectations in the flesh. In 2018, I was proud to be one of two Indian candidates to have achieved Chartered Membership remotely after liaising constantly online.
My new ambition is to develop a Chartership for Landscape Architects in Sri Lanka, and Nicola is supporting this from the UK. It is again Atkins who took me to Sri Lanka through giving me the opportunity to be the Principal Landscape Architect on the Colombo Port City project.
In Sri Lanka, Landscape Architecture is not a mature profession yet, with its own established protocols. I've been adapting best practices, educating local suppliers and contractors to adopt new delivery methods, which is also extending their capabilities!
I believe the profession should develop a global presence, due to its strategic capacity to bind design, development, economy, environment and sustainability – especially important considering climate change.
The Mentor: Nicola Hamill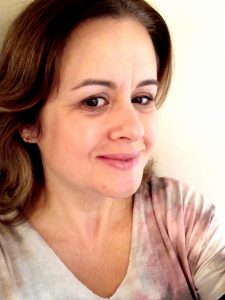 I am one of the principal designers in the Landscape and Urban Design Practice in Epsom. I'm passionate about creating places and spaces for people, especially bringing forgotten urban areas back to life.
In 2015, I was approached about mentoring Monika remotely. By then our Bangalore colleagues had become an integral part of our delivery. I was used to working online, through apps, and in virtual meeting spaces. I loved the idea.
I was also keen to get to know Monika better. She is well known at Atkins for being a talented, imaginative designer with a strong technical base. She'd worked on projects in the Middle East and Asia Pacific and had also done some amazing work for Strategic Highways and Local Authorities in the UK.
Every week I set aside enough time to make sure Monika understood the study outcomes and concepts in context. We worked on international and UK examples, applying UK legislation, or the international equivalent where it existed. To make this connection between UK and equivalent standards, Monika and I did plenty of parallel working. It required in-depth knowledge of planning and legal systems, which at times gave me a lot to think about.
Monika and I worked together as one team, delivering the highest standards to our clients. She developed a series of processes and adopted a work ethic which is now being replicated in other disciplines. Monika really stands apart for her international attainment – working remotely for her P2C by relying just on her research, shared work and my support.
Monika's strength is her leadership qualities – to have vision and see it to fruition. Through her P2C she worked alongside her engineering colleagues, clients, government bodies, contractors and suppliers to arrive at successful design solutions. She has encouraged her team to think about the 'whole lifecycle' of projects and not just short-term design solutions.
I have benefitted from my mentoring and work with Monika and I have had to forge new connections, become friends, and we continue our communication and collaboration.