The recent Green Spaces Seminar discussed ideas for innovation around funding, sustainability and management of green spaces, explains Jenifer White.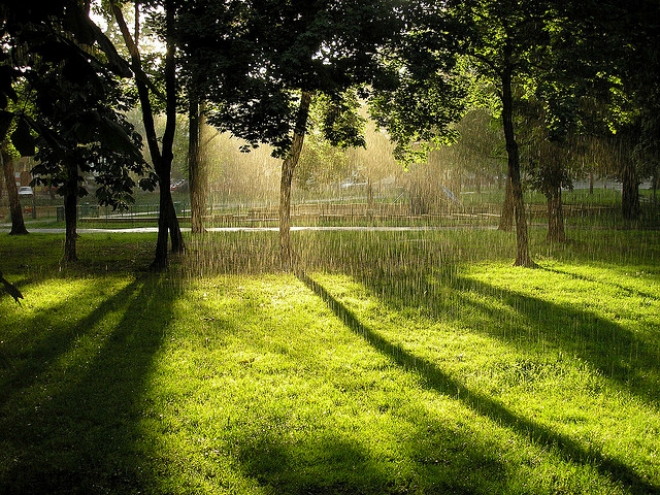 The Communities Minister Stephen Williams MP convened a Green Spaces Seminar a couple of weeks ago to discuss 'innovative thinking and delivery' in the face of more cuts and increasing concerns from the grass roots about the state of our parks.
DCLG gathered together an interesting mix of 60+ people from local authorities, NGOs and Government agencies/departments. The NGOs are playing a big role in bringing new ideas and management approaches to this debate. Indeed the number of people from NGOs almost outnumbered the local government employees. Stephen Russell (LI Policy and Public Affairs Manager) represented the LI and there were several other LI members there. The invited audience was asked to discuss:

– Ideas for innovation around funding, sustainability, management etc
– The barriers and enablers to innovation and scale of innovation needed
– How barriers could be removed or enablers strengthened
– Ideas for income generation that could be implemented from a national level.

The discussion picked up the issues highlighted in the Fabian Society's new report 'Places to Be: Green spaces for active people', by Ed Wallis. It is an interesting read. There were also echoes of the 1999 Town and Country Parks Select Committee, the 2002 Urban Green Spaces Taskforce and all CabeSpace's work (2003-2011). The seminar stressed the urgency to invest and improve the maintenance and performance of our parks and green spaces; the role of these green spaces in the resilience of our towns and cities as climate change impacts; and the need for skilled teams. There were a host of interesting ideas on fund raising and management and a helpful reminder about the diversity of green spaces in size and types that means strategies need to be site and area specific.
The big innovation everyone was interested in was a new style local authority statutory remit for parks and green spaces to act as a stimulus for raising additional funding and community involvement. Ed Wallis also champions central coordination and local leadership, and community participation and offers a threefold strategy to managing our green spaces in times of austerity.

DCLG want to continue the green spaces discussion, and the Parks Alliance continues to press for a Royal Commission. It is great to see our wonderful parks and green spaces heritage being championed!

– This blog was authored by Jenifer White, Senior Landscape Advisor at English Heritage.