Hardscape strengthens its extensive product range, with the UK's largest range of Connectivity Solutions Products.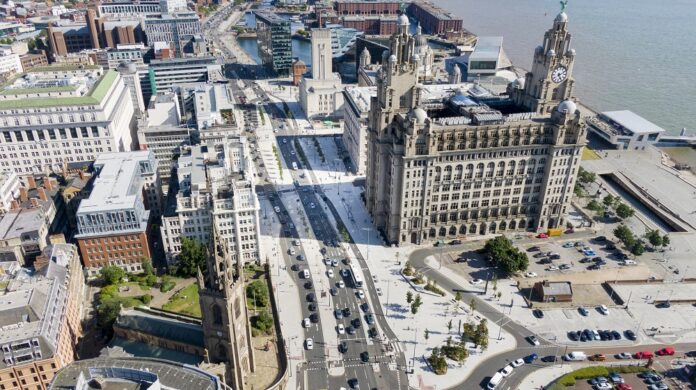 This article is a sponsored post
---
The Future of Inclusive Infrastructure Solutions
2020 saw an unprecedented change in public behaviour in the UK, and throughout the
world. In particular, during lockdown, the levels of walking and cycling increased and have
remained high following the lifting of these restrictions. As a result, the UK government,
influenced by the success of Dutch cycling, have fast tracked the statutory guidance, indicating local authorities should reallocate road space to accommodate significantly increased numbers of cyclists and pedestrians, providing a safe way for all age groups to use healthier methods of transportation.
The extensive research, detailed specification, and implementation of Hardscape's new
range of 'Inclusive Infrastructure Solutions' is reflective of Hardscape's DNA and its
commitment to environmental, social, and corporate governance (ESG). Hardscape also see
this as the natural next step in how external space designers, engineers and planners
redesign landscapes with cyclists, pedestrians, and vehicles in mind, creating an urban
environment that all users can share space equitably and safely.
Paving the way with Dutch inspired policy and design
Since the 1970s the Dutch have mastered creating a safer environment, inviting cycling and people to safely share existing travel infrastructure. For the Dutch to achieve this
environmentally friendly connectivity strategy they have developed intelligent, logical,
coherent kerb systems for actively segregating transport modes and methods.
Working with Dutch product solutions for over 20 years, Hardscape have the knowledge and distribution networks to now bring this innovative product range to the UK market.
Offering extensive options for every conceivable project, Hardscape's new range bridges the gap between optimum design and attractive infrastructure spaces making them accessible for all.
"We are introducing these products to the UK with the support and impetus of the UK government's wellbeing principles and directives. We hope to inspire the next generation of connected towns and cities that are brave in specification and designed to bring a longlasting benefit for us all." – Mathew Haslam- Managing Director, Hardscape.
Discover more about Hardscape's Inclusive Infrastructure Solutions
The breadth of material types, from natural stone, traditional concrete, and natural stone
aggregate finishes strengthens Hardscape's position as the principal paving provider for
every application. Hardscape also offers a reduced carbon range of green paving solutions,
with its CERO brand; CERO uses a geo-polymer material to replace concrete reducing carbon impact by up to 50%.
To discuss this dynamic and ever-expanding range of Inclusive Infrastructure Solutions
products visit: https://hardscape.co.uk/inclusive-infrastructure-solutions