Imagining a forest for Bath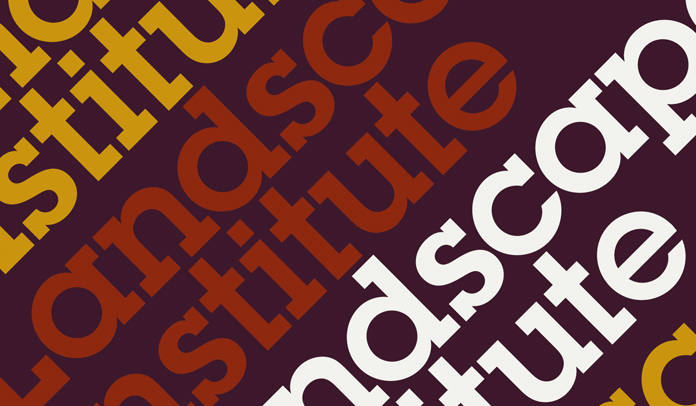 There is a new buzz in Bath around the strength and diversity of the city's creative industries. Together these contribute more to the local economy than retail and tourism combined and yet it is a hidden world. Forest of Imagination grew out of a conversation between a number of organisations wanting to break the spell of Bath as nothing more than Jane Austen's playground and to showcase our extraordinary creative talent from artists to technologists. I was keen to have landscape architecture in that mix and in 2012 I became part of a core group wanting to deliver a pop up event that would surprise and delight. .Working with 5x5x5=creativity, Herman Miller, Bath Spa University, RSA, Arts Council, Ideas of the Mind and a host of others we got a plan together.
Stepping into this parallel universe of fund raising and collaboration and actually building things ourselves, has been an extraordinary journey. My fellow directors, Peter and Keith, thought I was mad but we were determined to play our part to the full to help deliver a unique experience for all who visited.
I saw the 'Forest' as the home of 'Imagination' – the invisible creative spirit of Bath. 'Imagination' was an artist, a writer, a scientist, an architect, an astronomer, a botanist, a doctor, a farmer, a designer, an engineer, a maker, a gardener. Are you getting the madness yet?
Our role was to deliver the setting and framework for the artists to respond to. The grounds of the Sion Hill Bath Spa University campus are a hidden delight. The Forest of Imagination worked with the existing fabric of mature trees, glades, grassy slopes and secret pathways to create a trail of experiences orbiting a magical forest glade.
Inspired by the bower B=bird nests of Asia, this glade became a lure for the people of Bath. Colourful found objects, recycled and borrowed elements were reworked into the fabric of the landscape to help draw visitors into an alternative experience of nature in the city. The experience was to be heightened by a variety of artworks embedded within the landscape and responding to the exotic, otherworldly, scary and surprising character of this forest heart.
A forest trail connected the outdoor grounds with the indoor galleries. Where possible everything had to be made from reclaimed or waste material and needed to be both fun and have a strong environmental back story.
That sounds all pretty straightforward but how do to build this in a week, and within a minimal budget and then get people there and make it fun? Answer, get some help from reliable friends.
Charley Brentnall and Carpenter Oak and Woodland came to the rescue to build our timber structures (remember our gridshells at the Earth Centre) We wanted animal architecture and got a beautiful lattice dome 10m dia. approx and a tunnel 15m long. Wyevales stepped up to lend us some plants to transform a neglected corner of a campus into a space that could come straight out of a Tim Burton movie set. How often do you have a planting scheme with 1000 Dahlias, three Phormium varieties incl Platz Black, Flamingo and Moonraker, Deschampsia, Festuca, Cosmos 'Chocolate' , Sorbaria, Ligularia, Cortaderia, Liatris 'Kobold' , and Juncus 'Starhead'?
Challenges came thick and fast. There's a badger sett where we wanted the dome,! There's a sewer under the dome! The trees need urgent tree surgery! The hose pipe is too short! Where's the risk assessement? Wyevale's artic. is too big so needs two rigid lorries! The plastic tiger would cost £750? How do secure the Moshi's? Can you buy a 3m dia tiger's head as a gate where you walk through the mouth for £1500?
Enthusiasm and the spirit of collaboration can get you a long way and within five days we had transformed our landscape. Teams from the office, working alongside students from Bath Spa Uni. organised the plants. Others worked with the artists Edwina Bridgeman, Alison Harper, Anna Gillespie, Jessica Palmer and Michael Brennad-Wood to integrate their work into the landscape.
Still others worked with a team from Herman Miller (you know their beautiful chairs) to transform components and waste materials into pieces in the landscape. Add special effects from Enlightened Lighting, including misting machines, and you have the ingredients for a magical fantasy outdoor world. Just needed the people now.
So, over the weekend of 11th – 14th July, The Forest of Imagination successfully transformed part of Bath Spa University's Sion Hill campus into an imagined, fantastical landscape. Over the weekend it attracted an unusual crowd from school groups to the attendees of the South West RSA annual meeting, to artists, students, parents, grandparents and most importantly children of all ages. The House of Fairy Tales brought along its Imagination Generator to inspire everyone to search the Forest for inspiration while the Natural Theatre Company populated the Forest with life-size gnomes and nannies. It was a fantastically rewarding, playful and sunny experience for all involved.
It struck me that the life and joy present in this little piece of forest was an honest human response to our simple imagined landscape. We had created an escape from the norm into an alternative world where imagination and creativity was in full flow and on full show. Next to sort out the rest of Bath.
Our blogs section features voices from the landscape industry. If you are interested in writing a blog post, please contact Becky Brewis (BeckyB@landscapeinstitute.org).