Green Infrastructure in Portland and New York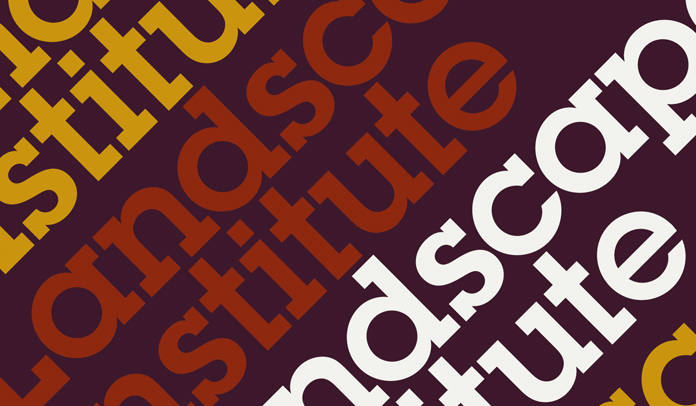 The 23-year-old has just finished two years out, and is returning to complete a Master of Landscape Architecture at the University of Sheffield this year.
What are you going to investigate with the Student Travel Award grant?
"I'm going to study the role that local governments can play in creating sustainable cities through determined and visionary goal setting. Cities which prioritise green infrastructure, using it as a tool to stimulate development, rather than it being an afterthought, are creating viable cities for the 21st century. Green infrastructure in dense urban settings is a topic which I am very passionate about. Within my career lifespan, cities will be struggling to avoid crumbling under the pressure of both climate change and population growth. I believe green infrastructure is the key tool to meet and overcome these challenges."
Why are you going to Portland and New York?
"The two cities I would like to focus on are Portland, Oregon and New York City. Portland has a very strong reputation as a green city both nationally and internationally. This is a result of a long term commitment to sustainability. Portland was the first city in the US to produce a comprehensive land use strategy in 1973 which introduced the urban growth development boundary (essentially a greenbelt). Shortly after this there was an unprecedented public opposition to the expansion of a freeway. This plan was then scrapped and citizens demanded that the freeway be removed and replaced with a public park. The local government and the people of Portland worked together at this early stage to create the city they wanted to see in the future. Since then Portland's sustainability credentials have only multiplied. Initiatives such as 'The Downtown Plan', 'Portland Watershed Management Plan, 'Green Streets' and 'Grey to Green' have resulted in a city with an extensive SUDs network of over 900 bioswales and 398 ecoroofs. The public transport network including a new 64 mile light rail is one of the best in the country and the bikeway system is over 320 miles in length. In only the last 5 years as part of the Grey to Green initiative 32,200 street trees have been planted and 867 green street projects implemented. The stormwater management system with bioswales, ecoroofs, raingardens, permeable paving and incentives for disconnecting downpipes is one of the best worldwide. Portland is a key example of how beneficial investment in green infrastructure can be to a city's image and to the people who inhabit it.
"New York City does not have the same history of sustainability as Portland but it is certainly making up for lost time. PlaNYC, an initiative by Mayor Bloomberg, released in 2007 aims to brace New York for its predicted 1 million extra residents by 2030. This ambitious agenda promises to enhance the economy, mitigate climate change and to improve quality of life for its citizens. PlaNYC recognised the need for a Stormwater Management Plan which was then produced in 2008. This in turn led to the creation of the NYC Green Infrastructure Plan. The work which has been done in New York City as a result of these culminated initiatives is impressive. Over 97% of the 127 initiatives were launched within the first year. Over 300 acres of new parkland have been delivered, including the famous Highline and the expanded Hudson River Park. Schoolyards have been redesigned and opened as playgrounds, nearly half a millions trees have been planted and 257 new green street projects implemented. Investment in public transport and cycle lanes has been considerable, and bike use in the city has double since the introduction of PlaNYC. Further aims are still to be met, such as ensuring every New York citizen lives within 10 minutes of a park."
What do you think you will learn?
"I'm hoping what I learn will back up my belief in green infrastructure, and landscape architecture. I want to make a career out of greening cities. It is always best to learn from the experts."
How do you think what you'll learn will affect your studies?
"I think it will affect it a lot. In the past, whenever I've gone to an example of really good landscape architecture, that's really inspired me, it has really helped me in showing me what I'm trying to achieve.
"I think the more you look into what is going on at the moment, and what's being done, you realise what the more relevant areas are. It's great going back to my Masters because you can specialise, and it will be useful in showing me what the most important areas I need to focus on, and showing me what I need to learn."
You're going to look at green infrastructure – the effects of, the application of – how or what are you going to measure?
"I'm going to speak to people who are implementing it, such as the council, and I'll speak to local residents who are using it, and see what their reactions are. It's also about analysing the site myself, so taking pictures, looking at how people are using the space, how positive they are about it.
"I want to see how it functions on a day to day basis."
Morag travels to the USA at the end of September. Stay tuned for a couple of blogs detailing her experiences, and what she has learnt from the two cities.
To read more about the Student Travel Awards 2014, see the Three students bag travel awards article.
You can also read more about Green Infrastructure in our Policy section of the website.