It's far from over, but as life starts to slowly return to a new normal, Green-tech looks back on 2020 and how the company survived during the current Coronavirus pandemic and uncertain economic climate.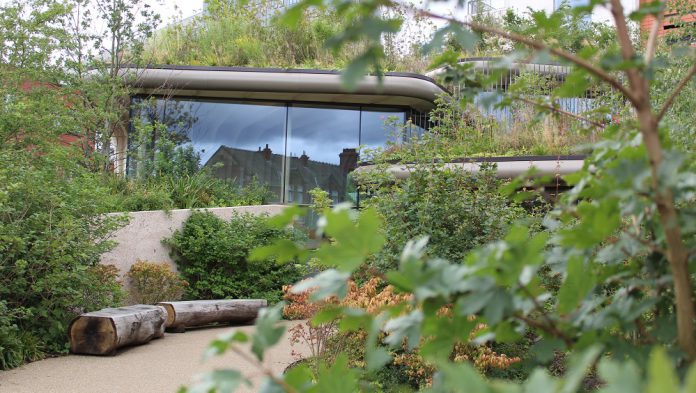 ---
This article is a sponsored post.
We wanted to support our customers, keep our staff safe and protect our business so we took the decision at the beginning of the first lockdown to keep Green-tech trading with a Skeleton staff of 25.  By June the majority of our staff were back, although many including the Green-tech Specifier team were working from home, which became the new normal. 
At first things were changing on a daily basis so we had to adapt; we have always been a resilient and adaptable business, and this proved to be a huge advantage.  We have an amazing team who put the business first in order to support it, and each other. 
Green-tech quickly settled into a new norm which saw us maximising the available technology to keep communicating. We quickly got to grips with video conferencing software – Zoom and Microsoft Teams to keep in touch, hold meetings and deliver our CPDs and a range of seminars online.  
We saw the whole of our industry move online with the major awards and exhibition providers delivering their events online.  We participated, continued to sponsor, and learnt from these and ultimately saw a growth in our annual turnover. 
We have seen clear trends emerge for urban greening and biodiversity led projects.  We have delivered a record number of CPD seminars on green roofs and wildflowers and are working with a higher number of designers and architects to help specify these products into their projects.   
Throughout the pandemic there has been a visible shift in attitudes to recognise the importance of health and wellbeing and the recognised benefits of open, green public spaces or changing the use of hard landscaped areas.  This has resulted in a clear and immediate demand to deliver on an unprecedented number of projects.  We expect this to continue and to see these projects come to fruition over the next 18 months. 
What is particularly exciting is that, in addition to the health and wellbeing benefits, these type of landscaping projects are perfectly placed to help with the movement to tackle climate action.  Green roofs and wildflowers in an urban cityscape are both recognised to help offset the Urban Heat Island effect and help with the clean air effect, where the green roof vegetation absorbs harmful pollutants and releases oxygen.  
By Mark Wood, Business Development Director, Green-tech
Green-tech were sponsoring the Excellence in Public Health and Wellbeing Awards 2020. Entries for 2021 Awards are now open – find out more here.
Watch an overview from the last years Excellence in Public Health and Wellbeing Award winner on what made their entry successful and much more.