The delivery of urban greening is imperative to the health and wellbeing of our communities and our planet. The importance of this is not in question; what is in question is how it's delivered. More specifically, how is its model of delivery ensuring the creation of synergetic relationships between communities and the delivery of new (or improved) environmental amenities? How is its model of delivery ensuring that at-risk communities -many of which are already exposed to unhealthy conditions – benefit from green initiatives, as opposed to losing their neighbourhoods altogether?
In the 1960s, Jane Jacobs argued for progressive change in the field of planning, moving from a 'top down' model in favour of a more inclusive and efficient social system. Jacobs's critique of 'Radiant Garden City Beautiful' allowed for a new planning model that sought to ensure the value that community and neighbourhoods brought to cities was integral to their design. Since the 1990s, our planning delivery model has interpreted Jacobs's theory through the lens of a 'Smart Sustainable Resilient City' – with urban greening designed to deliver 'liveable' cities that offer climate change adaptation, mitigation, and resiliency. As a product of this liveable city model, city areas have seen an increase in economic growth, business investment, property values, and changing neighbourhoods. Recent studies, however, have identified that despite altruistic intentions, these measures have created areas of 'green gentrification', new environmental inequalities, and social injustice – a kind of 'green dystopia' (Connolly, 2018).
At a time when we are reviewing our planning delivery model, the question is: how can we adapt our current approach to ensure that the planning, engagement, and delivery of urban greening respects and enhances biodiversity, empowers community inclusivity, and brings forward democracy to allow for better outcomes for local people and their environment?
The work of Dublin City Council's Parks, Landscape and Biodiversity Services in the design and delivery of urban greening provides an excellent model for the future delivery of successful co-authored greening projects. In 2019, building on the success of the greening strategies in Dublin's Liberties and North-East Inner City areas, DCC launched a campaign to work with Stoneybatter's community to deliver urban greening projects on public land. The initiative included idea workshops, biodiversity walks, and 'idea submissions', where community groups/members were invited to come up with ideas to green their neighbourhood. Although resource-heavy, and working within a politically complex arena, this project was able to engage over 300 people and receive over 40 'greening' ideas (Greening Stoneybatter Strategy, 2020). While the project is still in its infancy, and the level of community support and benefits five years from being realised, the aspiration for co-authored, community greening projects demonstrates that a more equitable relationship between existing communities and urban greening can be achieved.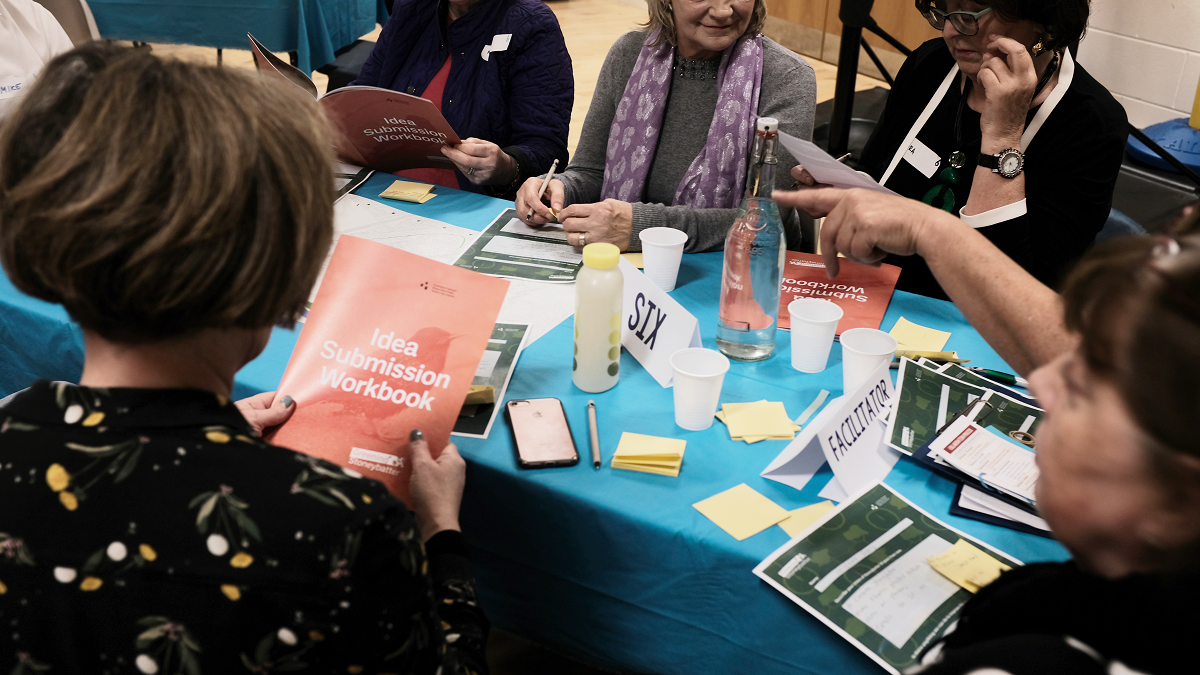 It is the hope that co-design projects, such as Greening Stoneybatter, will provide the much-needed evidence required to empower a new model of urban greening: one that places value and importance on community inclusion (citizen science, vernacular knowledge), makes visible and democratises access to planning, and instils legacy and stewardship for generations to come.
---
References
Connolly, J.T. (2018). From Jacobs to the Just City: A foundation for challenging the green planning orthodoxy. Cities. 91. 10.1016/j.cities.2018.05.011.