2020 was a year of seismic change for everybody but looking back there is much that came from it that is decidedly positive.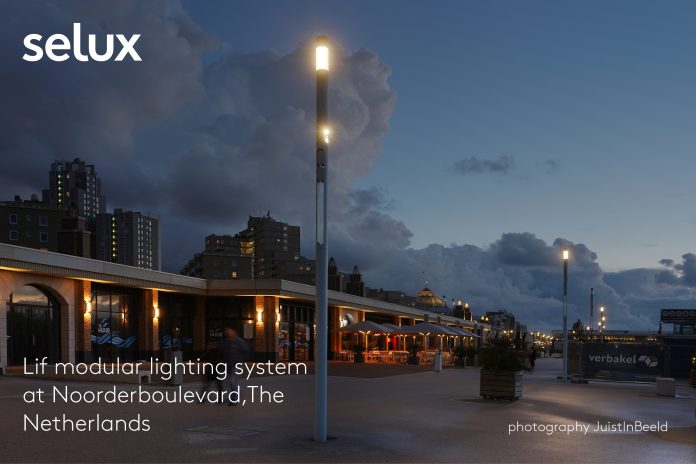 This article is a sponsored post.
---
Going into the pandemic Selux was a typical lighting company. Our marketing focused predominantly on pure product performance and our sales team spent much time on site or at client's offices. This isn't to say that Selux didn't value the environment or social issues in its product design (quite the opposite) but decisions in the marketplace were primarily based on cost, often with the cheapest luminaires winning contracts. 
12 months down the road and interest in Selux is now focused on what makes us different. We have always understood that good lighting makes spaces that people feel happy to be in. This is achieved through good quality light that respects the surroundings and environment. Projects that apply light only where it is needed and in the optimum intensity and colour for the requirements of the space. Design and materials that complement the surroundings with textures, forms and colours that deeply complement and provide authenticity.   
Communicating conceptual attributes can be a challenge and especially so when you cannot meet each other. Many people simply have not experienced what good quality external lighting using the newest technology can look like having spent their whole lives exposed to environmentally substandard exterior application. To supplement the tangible experience we have expanded our display space in the UK studio to include more product and flexible samples so that we can demonstrate project specific mock up solutions by HD videoconference. This has meant there is less room for people in the office but at the same time we have realised that a balance of office and homeworking really can be effective for our staff's productivity and wellbeing.   
We have further developed our CPDs for virtual audiences and demand for these has increased as people have sought alternative channels to support their development. Each remote CPD contributing in its own small way to reducing our carbon footprints.   
Globally we have refocussed our message on our strengths. The Selux book – Light for Generations –  is a reflection on how we as a lighting company can contribute to the landscape design of the future discussing light, its impact on the animal kingdom and potential for energy conservation; the materiality and design necessary to make products viable for decades; and the increasing importance of new technologies in solar powered lighting and smart city applications. 
Finally I think we have also re-gained some much needed perspective. With so much tragedy and upheaval over the year our work and projects remain important and take on a new purpose but they are secondary to the people that surround us and the world we live in. We find our personal and business relationships are warmer and more human and we hope this continues as we once again learn to be in each other's company.  
By Norman Emery, Managing Director, Selux
The Selux group has always been at forefront of lighting innovation. From a small family business created in 1948 to meet the needs of post war Berlin for chargeable portable lighting it has grown to be a world leader in quality architectural and exterior lighting solutions. 
Selux were sponsoring the Excellence in Landscape Design Award in 2020. Entries for 2021 Awards are now open – find out more here. 
Watch an overview from the last years Excellence in Landscape Design Award winner on COP26, what made their entry successful and much more.