Is landscape in the UK as inclusive as it could be? With International Women's Day coming later this week, Robert Holden CMLI looks at the representation of women in UK practice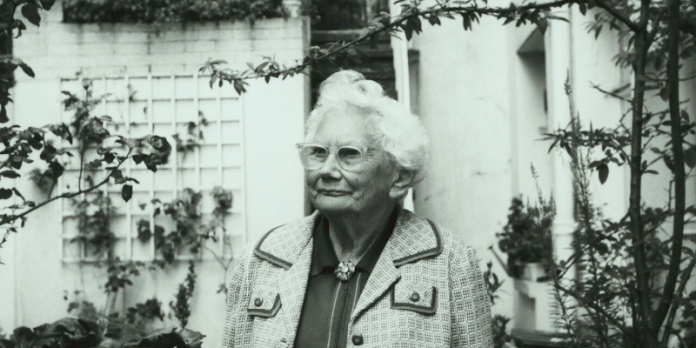 The landscape profession appears to be female friendly. University programmes recruit fair numbers of female students, and there appear to be equal opportunities for female practitioners.
A concern, however, is that women are not in control of many landscape practices – particularly when considering their numbers in the profession.
Women are a majority of the UK population. According to estimates for 2016, 50.8% of the UK's 65.5 million residents are female.
The international view
Internationally, Scandinavians have the highest proportions of female representation in upper management. Norway leads, with women accounting for 35% of Norwegian company board directors. Compare this with the UK's 22.8% female representation on the top 100 FTSE boards. (In the UK, the 30% Club aims to achieve a minimum of 30% female membership on FTSE-100 boards.)
The Landscape Institute and landscape in the UK
The Landscape Institute has a poor record for female Presidents. Four of its 42 Presidents – Brenda Colvin, Dame Sylvia Crowe, Kathryn Moore and Sue Illman – have been women.
Its current leadership is more representative. On the 2017-18 Board of Trustees, five out of 11 Trustees are female (with one vacancy). Of the 30 members of the 2017-18 Advisory Council, including one vacancy, 10 (33%) are women.
How many women run practices? Or more appropriately, how many women are in the profession, and of those, how many run practices? Given the challenge of ascertaining the principals of individual practices, this question is difficult to answer. (Some practices, remarkably, do not name their principals on their websites.)
What follows, however, is a national analysis of the management of those practices registered with Companies House, including a count of their current officers. Officers in this case means either directors or secretaries, both of whom are 'persons with significant control'. Institutional officers are not counted, and where an individual is both an officer and a secretary, they are counted once.
There are 402 Landscape Institute registered practices. Of these, 334 are registered with Companies House. (The remainder, typically sole traders or partnerships, are not on the Companies House register.) Those practices on the Companies House register have a combined total of 1,194 officers; of these, 270 (just 23%) are women.
The difference between small and large practices
A large number of practices – 188 – are single-person companies. Of the 147 with two board members, 119 have at least one female officer. Most smaller practices, in fact, enjoy equal representation; many have one female and one male principal, and a handful have all-female boards.
It is the companies with larger boards that are remarkable for their lack of female membership. For instance:
Peter Brett Associates has 43 board members, all men
PRP Architects LLP has 37 officers, five of them women
Building Design Partnership has 29 board members, three of them women
Pegasus Planning Group has 19 board members, one of whom is a woman
Atkins Limited has 12 board members, one of whom is a woman
LDA Design has 11 board members, all male
Terence O'Rourke has eight board members, all male
Hyland Edgar Driver has six board members, one of whom is a woman
As the size of a company's leadership increases, equal representation appears to worsen. In the case of the 136 practices with three or more officers, 150 of the combined 846 officers are female (18%) – far less than 50:50 representation. Of the 16 very largest practices (those with ten or more officers), 46 out of 307 principals are female (15%).
What are other professions doing?
Other professions have demonstrated a commitment to equality. For instance, the Architects Registration Board (ARB) determined in 2015 to gather data on equality, including ethnic origin, gender, sexual orientation, religion and disability. This follows the Public Sector Equality Duty, established by the Equality Act 2010, which requires public bodies to emphasise equality when forming policy, delivering services and in employing staff. (The Equalities Act also applies to the private sector.)
The Architectural Review and the Architects' Journal jointly sponsor the Women in Architecture Awards. RIBA celebrates the annual Ethel Day – named after their first female member, Ethel Mary Charles – on 5 July. RICS also supports such policies, and indeed has an Inclusive Employer Quality Mark.
What is the LI doing?
The figures analysed above indicate that some LI registered practices do not put equality are the heart of their management. The LI Diversity and Inclusion Working Group first met on 27 February 2017, and sent out a call for further expressions of interest on 25 April 2017. But check the LI Committee details and nothing appears? It would be good to have some news in 2018.
Meanwhile, many smaller landscape practices could refer to the Equalities and Human Rights Commission Guidance for Small Businesses and Human Rights. Finally, of direct relevance to the question of female representation on company boards, there is the Commission's advice on Appointments to Boards and Equality Law (2017) (PDF).
To quote ACAS, 'Companies with more than 250 employees will have to start calculating their pay gap from April 2017 so it can be published the following year.' I shall look further at pay equality for such companies in the landscape profession when the information becomes available later this year.
---
Robert Holden CMLI is a retired landscape practitioner, academic and author. He is the former director of the landscape architecture MA at the University of Greenwich. In 2017, he was one of three inaugural winners of the LI's Outstanding Contribution Through Volunteering Award.