Why the Olympic Park is a successful multi-cultural landscape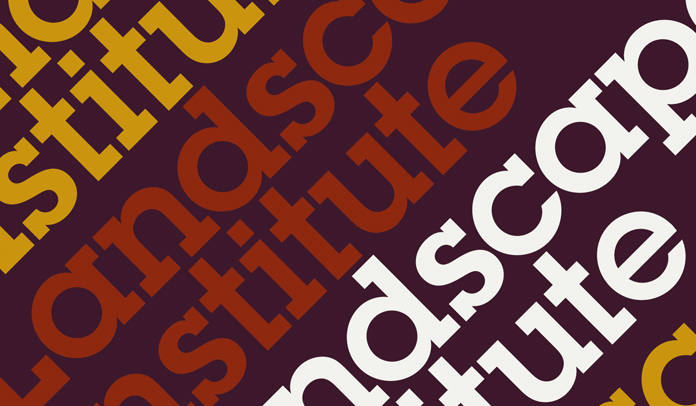 Rowan Moore (recently crowned critic of the year), writing in the Observer earlier this month about a visit to the newly opened southern section of the Queen Elizabeth Olympic Park, seemingly had his sensibilities offended by what he found. Moore writes: 'There is a frenzy of wacky light fittings, of playground installations, of seats, of tree species, sculptural lumps of granite, kiosks ……. the visual equivalent of several mobile ringtones going off at once.'



Strange. When I visited with my kids in the sunny Easter holidays, I found a multicultural, easy-to-use, properly urban space, full of very happy and excited children and their families, mixed in with urban youth in social groups. A space that is not jarring at all, but entirely relaxed, joyful even.



In my view, (for the record that's one that values people's pleasure in public space), the spaces of the South Park, designed by Corner et al, are something of a triumph. Let me elaborate.



Under representation

Ethnic minorities are generally underrepresented as users of parks in the UK, mostly by a few percentage points, but in some cases this is extreme. For example, unpublished visitor statistics gathered at Victoria Park (located right by the QEOP) for its HLF bid, showed that instead of one third of users being from BME groups as the catchment might suggest, fewer than 1 in 20 were, something the park has been working hard to address.



For the last three years I have been investigating the reasons for BME underrepresentation in parks, using the developing Queen Elizabeth Olympic Park as a case study. A large body of academic work from the US as well as here portrays parks as neutral spaces, where social differences between users are the only identified variable. The characteristics of the spaces themselves, and the physical aspects of park surroundings, are largely ignored . A research gap exists in assessing how park-making practices, controlled almost exclusively by the majority ethnic group, might be a contributing factor , a gap that my PhD research is aiming to fill.



Order and geometry

We don't have to look very far geographically or culturally, only to France in fact, to see a very different landscape aesthetic, a space where overt order and geometry still seem to predominate. To some extent, the ecological picturesque aesthetic of the north park at QEOP continues the ideological battles ongoing in landscape design since the 18th Century. (See John Hopkins' remarks about journalist Simon Barnes in the LI's Olympic learning legacy interview).



So what values are embedded in the spatial practice of park making in the UK? Are these values shared by all? Are they individually variable, or are there collective cultural differences that might influence park use? Is taste an issue?



Survey of residents

I've surveyed almost 250 residents of the QEOP catchment, sampled to get large enough numbers of the main ethnic groups identified from the 2011 census, with similar age, gender and educational profiles. Using images of park spaces representing different landscape styles I have produced statistically robust evidence to support the hypothesis that people of different cultural backgrounds tend towards identifiably different and discernible tastes in landscape style, and that ethnicity has a greater role in landscape taste than age, gender or educational background.



An image of Richmond Park, an open tree bounded vista with a somewhat bleak wintry cast, bare trees, long dry grasses, a picturesque landscape intentionally tending to the sublime, was the most frequent choice of university graduates claiming white British ethnicity, and second most popular for all white British respondents. It was among the least popular images for almost all other groups, particularly British Bangladeshis. The statistical likelihood that this association would not be found in the wider population is less than one in a million.



White preferences

The tendency to prefer spaces with 'natural' plant forms and wilder or picturesque characteristics, perennial flower plantings, meadow, marshland nature reserves, as opposed to more managed 'improved' nature, was statistically associated with people claiming white British ethnicity, but not other British groups in the sample, and these findings have been backed up and elaborated in focus groups.



When Moore claims '…. the best places are in the more serene north park. There is something noble about this big space, with the sporting monuments around it. It is crossed by roads and railways as well as canals but these somehow add to the experience.' he is speaking from a culturally situated position, not one that is universal. But does landscape style actually influence use along ethnic dimensions?



User counts

Early user counts (based on visual cultural indicators) appear to show it could. The catchment area 'ethnic' mix for the park is three people of BME to two of white ethnicities. At Easter, the busiest spaces around the play areas and cafe in the picturesque-inspired North park show a user count of roughly 1 BME person to 3.5 of white ethnicity, whereas the more urban South Park's busiest spaces show a BME ratio greater than 1:1.



So, a bit of variety in the landscape seems to be a good thing.



Bridget Snaith CMLI is a partner in Shape Landscape Architecture. Her PhD is in sociology at City University.