England in Spring with Vultures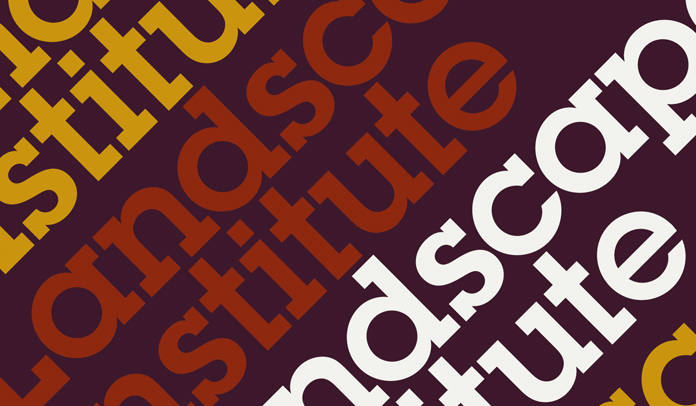 Karl Glenn and I study the part time Masters in Landscape Architecture at MMU, Manchester. The key theme we're studying is Landscape Urbanism, and as part of the course, we're given the chance to visit a site in Portugal.
The University has links to the region of Idanha-a-Nova, eastern-central Portugal near the Spanish border, which, in common with many areas of rural continental Europe, is undergoing a period of land abandonment and misuse leading to desertification. This has complex and closely linked causes and results including a lack of employment, an inverted population pyramid, greater fire risk, water scarcity and soil loss. Changes in agricultural policy have encouraged the destruction of relatively sustainable agroforestry (montado) landscapes in favour of Eucalyptus or Pinus monoculture and left areas of scrub un-grazed creating a large fuel load when fires take hold. For these reasons the project came with the title 'addressing desertification through regeneration'.
In order to better understand the location, we made a brief visit, funded by the local Municipality, in January 2014. This whistle-stop tour gave us an insight into the geography and demographics of the area, which are very hard to appreciate on a screen, especially since data from Portugal is difficult to find or translate on-line or in books. We were actually surprised how green and well-watered the landscape was in January. It wasn't at all the 'desert' that we were expecting, rather more like rural England in spring, but with vultures.
Following the January visit, we concluded that that land abandonment need not be seen as a negative, but as an opportunity; an opportunity for re-wilding and the ecological and economic benefits this could bring. Karl has taken a technical approach to develop constructed methods of water retention and distribution within the soil horizon. He believes the key to success is also in supporting both ecology and the economy of a degenerated region.
In order to fully appreciate the 'desertification' of the area, it was necessary to see the location in summer, so we applied to undertake the trip in early September. For our second trip, we knew what we wanted to see and what we didn't. We were able to spend time recording important data such as plant species, general vegetation patterns and land use within certain areas as well as road layout and fire risk. We were able to see first-hand the devastating effect that a fire has when it sweeps through an area of dense scrub and flammable trees. It's easy to see how fires can be sparked. When driving through a Eucalyptus or pine forest, the air is full of the scent of oils and resins, and it takes just one lightning strike not followed by rain to devastate an area.
We arranged to meet with Pedro Prata, the lead advisor of the Western Iberia locality of Rewilding Europe in the Coa valley around 3 hours north of Idanha-a-Nova. Rewilding Europe is an organisation that aims to 'rewild' areas of Europe undergoing land abandonment. RE see it as an opportunity for the regeneration of land that has been misused for hundreds if not thousands of years and their ideas support many of our own. The Mediterranean climate and soils are actually ill-suited to the kind of agriculture practiced north of the Pyrenees and Alps.
Pedro showed us around their reserve which they have purchased from local landowners, and through planting native trees, grazing by native breeds of horse and cattle (in association with the Tauros Project), as well as reducing fire, are beginning to establish a regenerating ecosystem in the Coa valley. Although Rewilding Europe is mainly focused on nature conservation, its rewilding projects have important associated effects such as local employment in ecotourism, helping to balance the water table through vegetation as well as having a positive effect on game species such as partridge and rabbits which spill over from the reserve; hunting is a very important activity in Iberia.
We were able to learn many things from the visit including the vulnerability of traditional and sustainable cork-oak forests when too high a percentage of trees are harvested, removing their natural fireproofing. We learned that the area generally receives a good deal of water, but that this water falls seasonally and is often stored centrally and not distributed, or is lost to evaporation or surface run-off before it can be captured by the soil. We learned that despite appearances, the local areas do not provide the amenities such as reliable transport, education, employment and health care that would otherwise keep young people in the area.
A key thing that we have come to appreciate is that there are reasons that people have abandoned the land, and that we should not be trying to address the issue by forcing people, through our strategies, back into agriculture in inherently difficult areas. The abandonment will be used in our respective projects as an opportunity to encourage ecological regeneration, and the boost in productivity and economic activity that this can bring through a reconsideration of the value of nature and through outdoor pursuits.
The project prompts questions about areas of the UK that, were it not for subsidies, would also be undergoing abandonment, such as our sheep-grazed uplands and intensively managed grouse moors. In the UK, the positive effects of rewilding on these bleak areas would be easy to appreciate – native reforestation and the benefits to flood reduction, water quality, carbon storage, biodiversity, diverse and increased economic activity, recreational activity to name but a few.
Our trip to Portugal has created a new and important link with an organization that is at the forefront of nature conservation in Europe, and is actively changing the face of the continent. The Portugal project is a prime example of how the theory of Landscape Urbanism can be applied to assist the regeneration an area that is currently on a downward spiral, and provides a possibility of landscape-scale regeneration that we are yet to embrace in the UK. The project provides a rare opportunity for students to broaden their knowledge of a foreign country, as well as spreading the influence of Landscape Architecture and potentially attracting Portuguese students to Manchester or the rest of the UK.
– Written by James Richardson.

James Richardson and Karl Glenn travelled to Portugal with the help of a one-off special grant from the Landscape Institute North West branch. More information on the Landscape Institute North West branch is also found on their LinkedIn page.