Like many businesses across the globe, 2020 saw a seismic shift in Marshalls' operations. Our offices, our manufacturing sites and our customer interactions had to change, sometimes very literally overnight.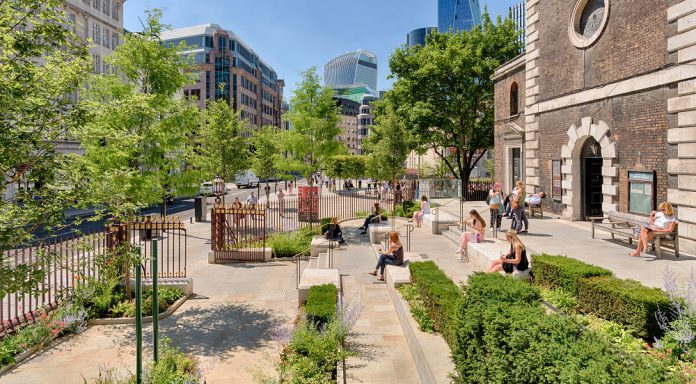 ---
This article is a sponsored post.
Whilst large portions of our trading, marketing and office teams continued to perform their roles relatively seamlessly from a home-working environment, operations at our manufacturing sites were impacted severely. Our sales teams, used to meeting with customers regularly, also felt a huge change in their working processes. However, despite unprecedented levels of uncertainty and against a fast-changing legislative backdrop, we're proud of the way everyone across the business rose to the immense challenge of working in new and different ways to support our customers and partners throughout the COVID-19 pandemic. We knuckled down, we learned quickly and most importantly, we kept our machines on and have continued to provide our customers with the products they needed during a challenging year. What's more, we've emerged leaner, more focussed and a more agile business than ever before. 
Despite the upheaval, we still found opportunities to do things The Marshalls Way – doing the right things, for the right reasons, in the right way. Some examples included: 
As the pandemic unravelled in March 2020, the Board, Executive and Senior Management team agreed to a salary reduction to help protect the business – and have since agreed to donate that money to Mac

m

illan Cancer Support and MIND charities.

 

Due to an improved outlook and stronger trading positions than expected, we repaid the £9.4m we received from the 

UK Government 

furlough scheme.

 

In October 2020, we donated to the Secret Garden project at Glenfield Hospital to support mindful activities, nature and green space in one of Leicester's hospitals.

 
As we look to the future, we will continue to invest in our people, manufacturing capabilities and sustainable practices. 
Through our people, we promote and develop apprenticeships and invested 54.9% more on different apprenticeships in 2020 than in 2019. Through our manufacturing capabilities, we have pledged a £30m investment in 2021 to increase the capacity of our existing product ranges, building on our sustainable processes and boosting product and digital innovation. As part of our drive for sustainability, we installed new solar panels at our Sittingbourne site, which will provide renewable power for the next 25-30 years and we've committed to a new solar power initiative every year. 
We're looking forward to COP 26 with renewed optimism. Sustainability is at the heart of all we do. We started our sustainability journey almost 20 years ago, and in 2021 we achieved a milestone 50% reduction in our carbon footprint since 2008 – but we know we still have much more to do, so the event provides an opportunity to benchmark our performance and share best practice. 
It has always been our policy to invite credible independent authorities to measure our sustainability performance against internationally recognised standards. We're transparent, honest and open about the data we share –. As we prepare for COP 26, we're calling on other businesses in our industry to take action in cutting their emissions and to report honestly and accurately when they do so.   
By Chris Griffiths, Marshalls.
Marshalls were sponsoring the Excellence in Landscape Construction Awards 2020. Entries for 2021 Awards are now open – find out more here.
Watch an overview from the last years Excellence in Landscape Construction Award winner on what made their entry successful and much more.