Landscape Institute CEO Daniel Cook reflects on the case for diversity, current challenges in the landscape sector, and some of the progress to date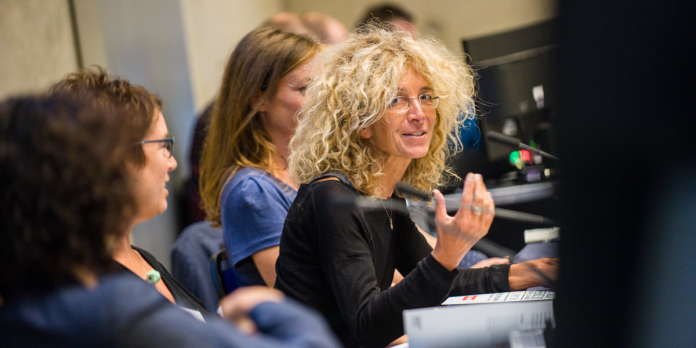 The LI's Diversity and Inclusion Working Group will next meet on Thursday 6 December at BDP's headquarters in London. Landscape Institute CEO Daniel Cook reflects on the case for diversity, current challenges in the landscape sector, and some of the progress to date…
One of the things that attracted me to my role at the LI is how progressive the organisation is. Through their work – interventions spanning planning, design, management, policy and science – its members have the potential to create more inclusive environments.
Inclusion at the LI
When it comes to inclusion in the organisation more generally, my first experiences were positive.
As a relatively younger contender, a migrant, and part of the LGBT+ community, I was a diverse candidate to hold a leadership role in a professional body. I also found that the LI employee team was quite diverse in terms of age, disability, gender and sexuality.
Our library of technical guidance supported topics such as inclusive design. Among its membership, the LI had a good record on gender representation. And the LI had started to look at broader gender issues at its 2016 conference in Sheffield.
After assuming my post, however, I looked in more detail – and I realised that our organisation was lacking in other areas.
On average, men in our employee team earned around 1.75 times more than women
Men in the wider profession earning above £50,000 outnumber by 2 to 1 women in the same salary bracket
A number of surveys (including, more recently, our Future State of Landscape talent survey) showed that the profession is unrepresentative compared to society in terms of those from diverse ethnic backgrounds)
It was clear to me that we needed to do much more. We set about addressing these issues – both as an employer, and by establishing our Diversity and Inclusion Working Group.
Leading the way to success: The strong case for diverse teams
Over the years I have gained a lot from working with diverse teams. Whether in Brazil, China or my home country of Australia, my experiences in multicultural communities and organisations have enriched and shaped my life, skills and attitude.
There is plenty of external evidence about the value to organisations that diverse teams offer. Here are just a few examples for you to explore:
BDP: A case study for positive action
BDP is one of our major international practices. I met with Nick Edwards, their principal and chair of landscape architecture, and spoke about this issue.
BDP had recognised that where they were as an organisation was not where they needed to be – particularly in terms of gender equality. They were conscious that the profession needs to address the lack of retention and progression of women in landscape architecture.
It was really encouraging to see some of the actions BDP had already taken.
All principals and profession directors have undertaken equality and diversity training and attended workshops to raise awareness of unconscious bias.
Equal opportunities is a mandatory training module for all employees.
They have improved their flexible working policy to the benefit of all employees.
They are now a partner in the Women in Architecture programme, which provides networking, discussion and mentoring opportunities for women in architecture and related professions.
Guidance is available for employees – and the managers of employees – who are about to go on maternity, longer-term paternity or adoption leave.
They have developed guidance on the process and criteria for promotion to associate positions in the firm.
A pilot Career Mentoring Programme at BDP specifically supports chartered female practitioners with the potential to become future leaders. BDP are exploring further training opportunities for women to encourage them to think about their own leadership style, personal values and career goals, and how they can maintain their authenticity while overcoming any barriers they may face.
We are looking forward to talking with Nick this week to explore BDP's learning from these initiatives, and to plan what more the LI can do as a professional body to improve outcomes for everyone.
If you want to join Romy and myself at 5.30 on 6 December 2018, or express interest in helping with our ongoing diversity and inclusion work, please fill in our very short survey here.