LI challenges governments new proposals on national design panel for housing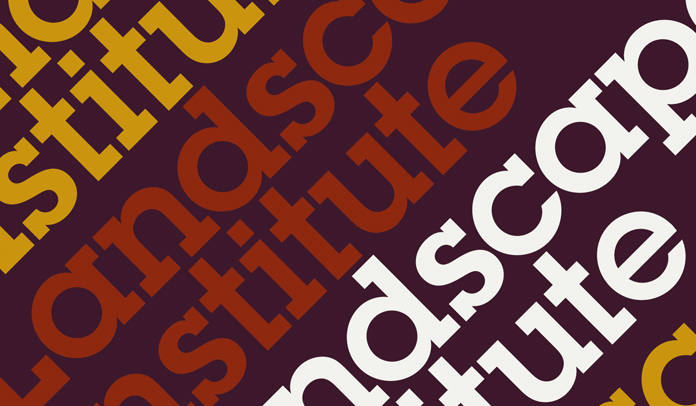 Landscape representation must be included in the newly announced, government-backed design panel for housing, says the Landscape Institute.
The Prime Minister yesterday announced a design panel to work with the government to set the bar on housing design across the country. Cameron introduced the design panel when launching a new scheme that will offer 100,000 first-time buyers new homes with a 20% discount.
So far, the design panel brings together representatives from the Design Council, campaign group Create Streets, RIBA and RTPI, and architects Sir Terry Farrell and Sir Quinlan Terry.
The LI argues that a landscape architect must be appointed to the newly-announced design panel to create the thriving and inspiring communities we need and want. Excluding the profession from the panel flies in the face of the support provided for landscape in the Farrell Review.
Landscape is an important element when creating new or redesigning housing development. Including proper landscape planning, sustainable drainage systems and green infrastructure and various other landscape decisions increase the benefits for local schools, health services and the local community.
The Landscape Institute enjoys strong working relationships with Design Council, RIBA and RTPI, through the Design Review: Principles and Practice resource and other collaborations. As the Farrell review states repeatedly, landscape is a vital ingredient to producing thriving, healthy and lasting communities. Landscape is a necessary component of the thinking of the Farrell review approach to 'PLACE' (Planning, Landscape, Architecture, Conservation and Engineering).
In a public statement about the new design panel, Terry Farrell is quoted as acknowledging landscape is vital to creating better placemaking and communities.
"It builds on the recommendations of the Farrell Review, which highlighted the need for more proactive planning and better placemaking as we attempt to address the housing crisis, with radically higher priority given to landscape, sustainability and the public realm."
The importance and profitability of including landscape for housing developments is further explored in the recent Landscape Institute publication, Profitable Places.
Representations have been made by Noel Farrer, president of the Landscape Institute to the Minister of State for Housing and Planning, Brandon Lewis MP, urging him to include a landscape architect on the new design panel.
Farrell Review Landscape Points
The Farrell Review repeatedly lays out the benefit of landscape incorporation throughout the document, downloadable on the Farrell Review website.
Here are the key points:
– The growth of other built environment professions has sat uneasily with many architects who are still trained to believe they are the natural leaders of design and construction teams. More often than not, in reality, they are now seen as team members rather than leaders, alongside the many parallel professions like project management, planning and cost consultancy, surveying and landscape design. – page 14

– Having worked on major landscape projects like the Royal Parks and the Thames Gateway, it has become clear to me (Farrell) that the design and stewardship of landscape is valued as much as, if not more than, buildings. In towns and cities throughout the country, it is the streets and pavements that are most highly valued and the ground floors of buildings that are most important to the majority of people. These priorities are often completely the reverse for the development community and built environment professionals, and in almost every Design Review Panel I have come across it is aspects like the heights of buildings and their style and appearance that have become the big issues. I can count on one hand the number of panels where landscape and the ground plane became the passionate focus for debate. – page 20

– Landscape architecture and urban design are often the most valued by the public yet contradictorily the least valued in terms of fees and are frequently where the first savings are made on any given project. Something has to be done about this, and we as an industry must make landscape and urban design much bigger priorities. – page 20

– It is equally important that planners, urban designers, architects, engineers, heritage experts, landscape architects and public art professionals are involved in the Design Review process, and the cross-disciplinary make-up of Cabe's Built Environment Experts is a good model to follow. – page 81

– In order to create the kind of high-quality places we all want, a major cultural change is needed where the focus of everyone involved moves towards the wider context of what is already there and its all-important setting and context. Liveable cities are only ever successful when they are well planned with high-quality public realm where the pedestrian is king. Landscape is the primary infrastructure and ordinary everyday buildings are the ones that deserve more attention. This requires a change in values and a change in mindset as it is all too easy to focus on the kinds of "one-off" new buildings which are reported about in the trade media and recognised with awards. – page 85

– Landscape should be seen as the primary infrastructure which creates value directly and indirectly. Government and built environment professionals need to reprioritise the importance of its role and perception in placemaking. This applies at all scales, from streets to parks to regional planning. – page 86

– The greatest failure of focusing on development control is the quality of the public realm, and we must strengthen the critical contribution of landscape, urban design and public art in making great places. – Conclusion 2B1

– 'Place' is everything and our heritage narrative is a really big one, not just the building at the end of the street but the landscape and central to all this – the people." – page 109

– Design Reviews, where professionals join Panels to review projects and help create better outcomes and better places, should become part of our everyday culture. Places are shaped by many different forces and we have responded by developing a number of different specialisms. For that reason, we should usher in a new era of PLACE Review (Planning, Landscape, Architecture, Conservation and Engineering). By replacing Design Review Panels with PLACE Review Panels, we can ensure that all aspects of the built environment are given equal consideration. – Recommendation 2A3