Deepa Satagopan and Eleanor Larke discuss their career journeys and their experience on the LI's Pathway to Chartership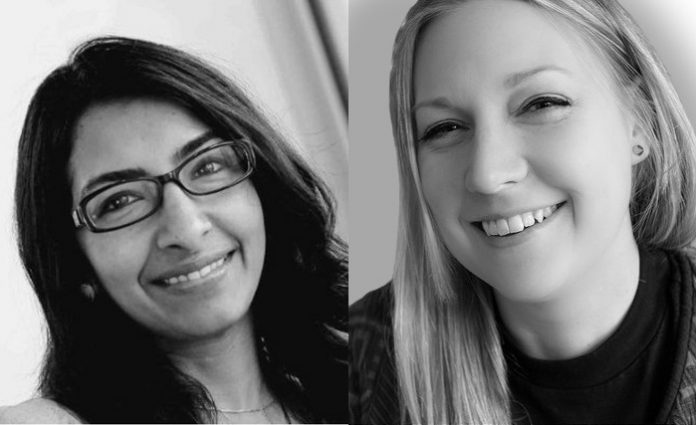 Deepa Satagopan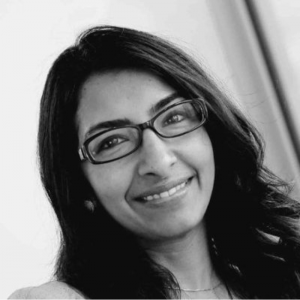 Deepa Satagopan, who works at Barton Willmore, achieved Chartership in November 2016, after spending two years on the Pathway to Chartership. Her mentor on the Pathway was Allan Cox. Here she reflects on the process, and her achievement.
I originally trained as an architect. Throughout my architectural course I focused on how the building related within the surrounding context, and would always start with the site plan and associated landscape design before thinking about the building. My final project focussed so much on how the surrounding landscape integrated into my proposed building that my external examiner suggested I could be a landscape architect!
The more I thought about it, the more I realised that for me, the first foundation of any design was always the context of the site. I worked as an assistant in a landscape office in India for a year to help me decide if  landscape architecture was for me. I then applied for the Master programme at the University of Sheffield.
Studying on an LI-accredited course, I was always aware that I would be a licentiate member of the LI when I graduated. I became more aware of what chartership required when I started work at Churchman's Landscape Architects, where some of my colleagues were working towards their chartership. I always wanted to achieve the next level in landscape architecture, both for career progression and as a personal achievement.
I found the chartership syllabus very relevant to what we do on a day-to-day basis. Having gone through this process, I really appreciate and realise how much everything ties together throughout the syllabus and in everyday work. I didn't get the opportunity to do all aspects of landscape design and planning at my workplace: when I was at Broadway Malyan I worked on a lot of EIA, LVIA and landscape planning work. In order to gain more experience on detail design and contract administration, I moved to Barton Willmore about six months before I took my Chartership exam, which gave me the breadth of experience I was looking for in order to broaden my knowledge across the syllabus.
I was responsible for organising CPD sessions at Broadway Malyan, which really complemented my chartership studies. Whenever I came across something I wanted to learn more about in my work or while reading, I would arrange a CPD session on it for anyone in the office who wanted to participate. It also gave others on the pathway and the wider team the opportunity to request CPD sessions related to project work. Sessions I organised included those from our legal department, health and safety officers, and insurers. As soon as I had an example related to work, or from the office, I was able to remember the context that much easier, and draw on these during the chartership exam.
Verbalising all the knowledge as early as possible ahead of the exam really helped me. This didn't just have to be in formal mock exams, but simply striking up conversation with a senior colleague about a particular part of the syllabus, and getting used to the appropriate terminology. I asked as many questions as I could about other people's experience with projects, and the options they had when undertaking the work.
The Pathway to Chartership was an intense experience for me, especially the second year leading up to my exam, but it was also very rewarding, and spending a few hours each day in the lead up to my exam helped me really start to see the connections within the syllabus.
Now that I have achieved chartership, I would like to add value to the profession as a whole and provide as much support as I can to my colleagues, wider team and others on the pathway using the extra knowledge I've gained through this process. There is no doubt that the Pathway to Chartership has made me a better professional and I am very glad to have done it. I wouldn't change a thing about it. It was worth it!
---
Eleanor Larke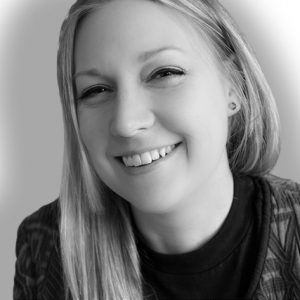 Eleanor Larke began her career as an architectural technologist before retraining as a landscape architect, completing her studies while continuing to work full-time. A member of the landscape team at Norwich City Council, she graduated the LI's Pathway to Chartership in November 2016. Eleanor's mentor on the Pathway was Lara Hall.
Joining the Pathway to Chartership wasn't about working for an employer who insisted I became Chartered. It was about doing something for myself and showing a commitment to my chosen profession.
I was working as an architectural technologist when I became aware of landscape architecture. The practice I worked for was involved in the leisure sector and dealt with projects where site context and environment were really important. I retrained in landscape after seeing it as an opportunity to work in a more creative role that utilised my technical skills. I completed my undergraduate degree in landscape architecture at Writtle University College and undertook most of my studies while working in practice, which instilled some of the discipline in balancing work with study that would later become useful on the Pathway to Chartership. The combination of education and practical experience allowed me to apply for licentiate membership of the LI via the Members' Panel.
The Pathway to Chartership was the next obvious step in my career, and there was never a question of whether I would do it. As soon as I moved from being the only landscape architect at an architectural firm to my current role at Norwich City Council, where I am part of a team of landscape professionals, I began on my Pathway to Chartership.
I see the process of becoming chartered as having three stages. The first stage is about getting your head around the syllabus and trying to relate it to your day-to-day work. It took me a while to fully grasp that the chartership syllabus contains the professional skills of planning, reviewing and reflection that you need to back up the landscape skills you have already learnt. The process proves not that you're good at being a designer, manager, planner etc., but that you are good at being a landscape professional; someone who can apply their knowledge in a real-life context.
The second stage comes once you are used to the syllabus, and are able to start becoming reflective in your notes and development logs. You start to become more aware of how your day job fits with the syllabus, and it becomes quite natural to think about things while you are doing them. The connections in the syllabus start to become more apparent, and you realise that the Pathway to Chartership can and does feed into your own work, as well as the other way round.
The third and final stage is the most time intensive, and comes when you make the decision to take the chartership exam. I set aside evenings and weekends in the six months leading up to the exam for preparation and revision. Three months before the exam I cleared my social calendar altogether! You need to be dedicated in this stage, but it is all worthwhile.
It's very rewarding to put all that work in, and you get a real sense of satisfaction and achievement when it pays off. The process itself has given me more confidence in my own decision making, and being more aware of myself and how I work. If I return to private practice, or take a more senior position – I know that the elements of the syllabus that I don't currently use will be very useful to me. Going through the Pathway to Chartership really does set you up for your professional life.