Marshalls has been engaged in the elimination of child labour in the Indian sandstone industry since 2005. They made a promise to support and uphold the rights of children through their participation in the UNGC and their commitment to Children's Rights & Business Principles. Their human rights and children's rights policy statements make their stance clear.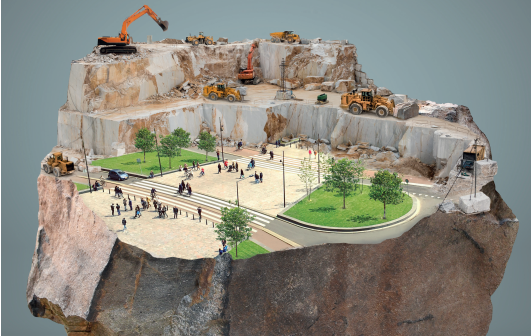 Elaine Mitchel-Hill, Business & Human Rights Director, Marshalls plc, has been working on issues of human rights in global supply chains for over 16 years. She sits on the United Nations Global Compact advisory board in the UK, the International Labour Organisation Child Labour Platform in Geneva, is on the advisory committees for both the CCLA Find it, Fix it, Prevent it ethical investor initiative, and the global Social Responsibility Alliance.  She also chairs a strategic private sector panel focusing upon the worst forms of child labour.  Elaine is a trustee for the not-for-profit Traffik Analysis Hub where she's helping to develop advanced supply chain mapping for the private sector using global big data on modern slavery and human trafficking. 
At the Business, Human Rights and You webinar available to watch on the LI Campus, Elaine will share an overview of salient human rights issues for natural stone sourced around the globe, shine a light on the speed and pace of human rights legislation, mandatory human rights due diligence and its likely impact on the products you use, and for your customers/companies. She will share insights from natural stone supply chains sector, look at the kind of questions you should be asking of the companies you source from, or specify. The session will highlight the direct impact on key issues – such as child labour and forced labour – of the decisions that you make, and share developments in human rights due diligence in the wake of the global pandemic. 
Participants will be better able to acknowledge the active role they play in supporting or undermining the human rights of others, be clear about the impact of legislation, understand what they can and must now ask of natural stone suppliers in terms of robust evidence and data, and leave with a clear understanding of the actions they can take which allow them to be part of the solution.