Read the latest Landscape Institute journal online and join some of our writers at a unique set of CPD events later this month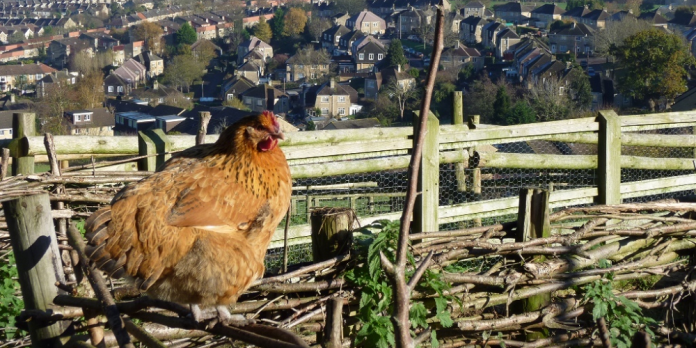 The issue of how we use, design and manage highways and green spaces has rarely been so prominent in the public mind. Public space has been transformed, not just by an explosion of traffic cones and crash barriers, but by a remarkable repossession of many green places.
In 1932, five men were jailed for their part in the mass trespass of Kinder Scout, when 500 people broke the law, which at the time decreed that those hills and open moorland could be accessed only by the landed gentry, who mainly used it for grouse shooting for short periods each year. When we look back on the Spring of 2020 perhaps, we too will remember a genuine turning point in the relationship between people, place and nature.
From reusing street space to investing in city farms, the summer edition of the journal looks at the way in which our use of space is having to change in response to COVID-19.
In our special briefing, Sandeep Menon discusses the challenges for urban open space in the post-pandemic global south from his base in Mumbai. Lydia Mynott considers the consequences of locking down a massive national park in British Columbia. Oliver Goodhall argues for a reimagining of streets and public spaces and Meredith Whitten addresses the impact of COVID-19 on parks and green 'in-between' spaces.
Phin Harper, the new director of London Open House, looks at the way his organization has championed public access to both buildings and private spaces. Sara Gaventa argues the case for how parks help to save lives and Bernie Foulkes makes the case for the thirty-minute city.
We visit Bath City Farm and celebrate twenty-five years of bringing children, their parents and carers into a safe, natural space and Mary Jackson looks at international comparisons to understand the best ways of creating spaces that complement the learning offered in schools.
Our international showcase highlights projects in Colombia, Venezuela and Hamburg and, as everyone who can take to their balconies does so, we look at the rights and wrongs of this form of city life.
Ed Wall examines the separation between society and nature and Susannah Charlton, editor of a new book by the Twentieth Century Society, looks at the landscapes of the century.
Our climate and biodiversity emergency briefings look at the link between COVID-19 and COP26 and our regular advice column looks at good practice in bringing nature into the city.
At this time of year, we would normally be marking the hand over from one president to another, with a Presidents' reception. Clearly we are unable to do so. However, we are delighted to publish articles by both our current and future presidents at this astonishing moment in our communal life.
Join us at our online CPD event.