Philip Hanson and Chris Evason from The Landscape Practice decided that bringing Sherbourne boys school students to the office would prove more inspiring than a conventional careers talk.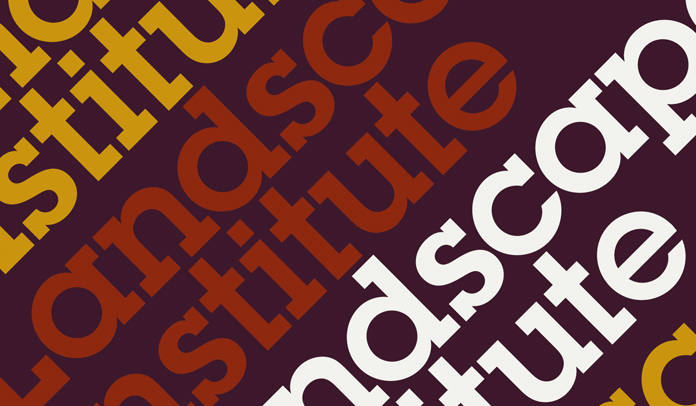 Eight boys from the local sixth form school came to our office one Friday afternoon to find out about landscape architecture. Prior to their visit, we send each student a short questionnaire to find out about their interests and to get them thinking about the profession.
The boys selected to come all had shown an interest in landscape architecture in one form or another. From the common:'I have always had a keen interest in architecture but know little about landscape architecture reason', to the more thought out:'the entire design element is something I am very interested in and feel that the more experience I can get in different type of design professions, the better equipped I will be for deciding career/university choices.'
The session was about one hour long. We started by looking at the Landscape Institute's 'I Want to be a Landscape Architect' video which gives a good overview about the profession. We then followed with a presentation showcasing one of our recent projects from start to finish so they really understood the processes landscape architects are involved in.
We had questions from several boys who were interested in the types of clients we get, how we secure work, our favourite clients and pet projects and of course, our earnings! At the end, each student was given a pack of information to take away with them which contained the LI's Be a landscape Architect careers brochure, a routes into university sheet and 'Be a Landscape Architect' branded seed packet – I am sure Sherborne Boys School will soon be smothered with cornflowers!
We also tell the boys that they can be in touch again if they are considering pursuing a career in landscape architecture and wish to discuss it further.
Overall we felt the presentation went quite well. It was great that many of the boys asked questions but it was difficult to engage with all of them – but I guess that's often down to people's character and experience. We are also a small practice so can't really describe the joys of working in a bigger office, though these are explained in the LI's promotional information.
I continue to believe that it works well having the event in our office rather than at the school's annual careers event; to present landscape architecture at its best requires a more personable and visual focus which our office is better equipped to provide.
I recently asked the school whether anyone had actually gone on to do landscape architecture at university – and they advised that 18 boys have gone on to take a form of architectural study at university since 2006, of those 18, 2 specifically studied landscape architecture and I would hope that our career talks contributed to that success.
Next year we are thinking about having something a bit more interactive, maybe to get the boys' input on one of our live projects. This is something we are discussing with the LI's Education Development Officer, Poppy and are excited to see what we can do.
To find out more visit the Landscape Practice website
Interested in holding a careers talk at your practice? Contact our Education Development Officer, Poppy Smith on Poppy.Smith@landscapeinstitute.org