The notion of play often brings about real feelings of nostalgia and memories linking us to places, people and better days. Play is a complex form that straddles creative art, philosophy, science, and psychology and so much more.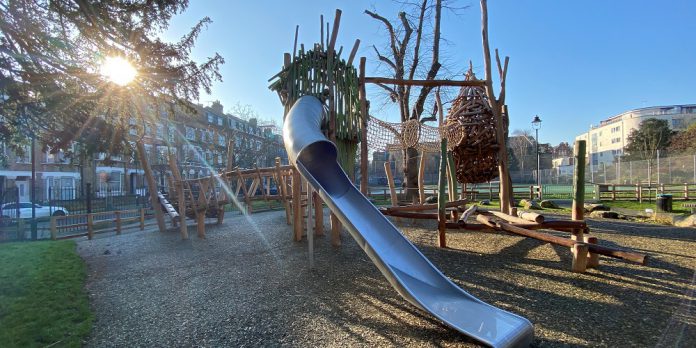 This is a true test for anyone working in the world of play, where clients have a wide range of requirements: Engaging children to be more active, to create a community hub, to design something beautiful, to provide a space without maintenance, to create an inclusive space to design out anti-social behaviour. Really the work of a playground designer and landscape architect is to answer social challenges while making it beautiful and cost effective – and that really is a challenge!
In our upcoming "Bespoke Playscapes" webinar on 20th April we will explore the world of bespoke design, where we engage with some of our leading design experts of product design in play environments. Capturing the imagination of community members of all ages to become more playful and engaged in their public realm.
To register for a webinar click here.