With the planning reforms on the political agenda this is a time to contemplate what impact the new framework and design code can have on people, place and environment.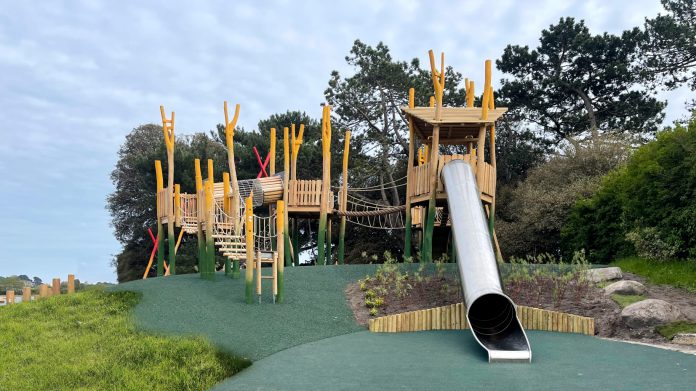 By Jupiter Play
Nestled deep into the master planning framework is the unsung hero and glue of our community – the humble play space. But the impact a play space can have can be the difference of helping to connect a neighbourhood and community or creating isolated environments for people to live within. 
"The long-standing, fundamental principles for good design are that it is: fit for purpose; durable; and brings delight"  
National Design Guide, Ministry of Housing, Communities & Local Government 2021  
Enter the bespoke play space designers. Our mission is to create play spaces that create a sense of wonder. How do we do that? By embedding ourselves into the fabric of the project. The most creative solutions evolve because of a clear collaborative route that helps the client, the landscape architect and the community to create a concept, a design and product that enhances the space and draws the community in. 
Poole Park in Dorset is a project that embedded the bespoke design methodology into the heart of the overall play space design process and even right through to procurement. The outcome is a design that is unexpected for a harbour side location. The collaboration of key stakeholders enabled a process of concept building to product design that delved deep into the history of Poole Park to create a space that brings delight. 
Our webinar on 5th October at 11am will take you on a virtual tour of Poole Park, with unique insights from the bespoke play space designer, the contracts manager and the Client at BCP council to showcase how a play space can become the destination and heart of a community.