Human skills are in high demand in our sector. In fact, they're proving to be just as important as technical skills, as LI President-Elect Jane Findlay explains.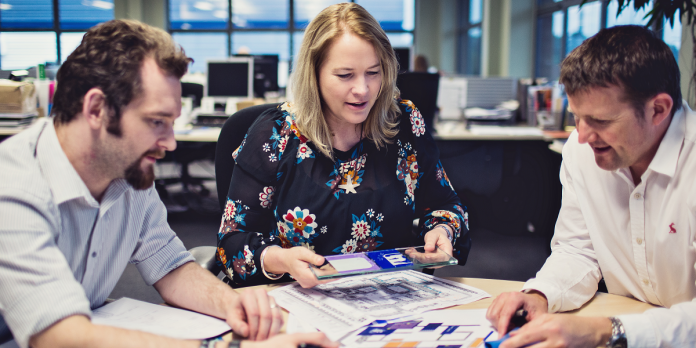 As landscape professionals, what do we learn at university about running a business or managing a team? If your experience is like mine, very little.
I'm a qualified landscape architect and undertook years of training to reach Chartered level, but the knowledge gained doesn't aid me in running a business, managing clients or stakeholders and looking after the welfare of our staff. These are skills that we either intuitively have or learn though experience.
And for those of us who are employers in landscape, not only are we looking to recruit someone who is creative and technically competent, we are also looking for candidates who have people skills. These are the more intangible and non-technical abilities; they are the transferable and professional skills – which may seem basic to some, but are difficult to come by.
In fact, as the LI's Future State of Landscape survey highlighted, there is a significant shortage of these skills within our sector. Some of the most imperative skills needed for us to progress in our practice are listed below:
Communication: A landscape professional needs to be able to communicate the benefits of approaches simply and clearly. Ideas have to be communicated to clients and stakeholders and very often, the post requires some public speaking.
Building rapport and networking: This skill extends across all parts of a business, from improving your own relationships with fellow professionals, to representing your organisation, to building relationships with clients and influencers.
Leadership skills: Managing and motivating a team. Leadership also requires planning, supervision, coaching, decision-making and delegation skills.
Influencing and negotiating: Some people sit around wishing things would change. Influencers are different – there is a positive energy about them. They generate a buzz about the things they want to change. They have the ability to gain support, inspire others, create relationships – but more importantly they engage people's imaginations.
Time management: Closely related to the ability to work under pressure, as well as within tight deadlines. Professionals who manage their time well are able to efficiently prioritise tasks and organise their diaries, while adopting an attitude which allows them to take on new tasks and deadlines.
Teamwork: It can be harder than it seems. When practitioners believe they know how to do the job and don't have faith in others to do their part, this can create tension in the office and hurt the overall efficiency. Learning to trust others, working together collaboratively, and the giving and accepting ideas are integral to our practice.
The good news is that people skills can be learned, practiced and perfected. Luckily, the Landscape Institute is hosting an #LICPD day on the 9 October which is dedicated to this topic.
Join me and fellow speakers at thestudio in Birmingham for this crucial programme, which covers all of the skills listed above – and much more! Tickets are still available. Book here.
Can't make it on the day? No problem – you can join us via livestream! Register your interest.