Simon Odell discusses play provision: natural play versus playgrounds.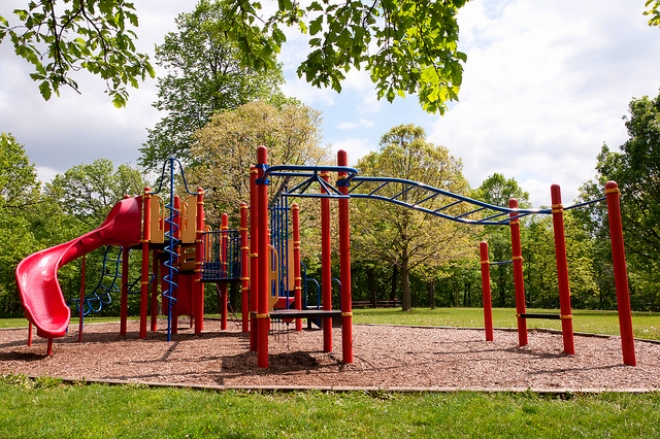 Our president is known for his concerns about play provision ('Need, not liability, should define play areas', Horticulture Week, 18 April 2014) and sitting in on a meeting of greenspace managers a few months ago, while they discussed the pooling of play equipment procurement to save some money, I thought I should suggest his more radical approach of encouraging natural play instead. There were some positive responses, although one authority bemoaned the lack of landscape architects who could design natural play areas.
But there are obstacles to abandoning the formal playground. Why they have arisen is probably for a mixture of reasons. Some say that the equipment manufacturers have persuaded us that the only way to demonstrate a safe approach is to comply with EN1176/7, achievable by using their equipment. Others consider that the growth of demand for child-centredness in the eighties, typified by Esther Rantzen's Childwatch, has been instrumental in developing an environment in which any perceived risk is to be discouraged. A third view is that we should never have called them play areas; they should have been called equipment areas, because then message could have been promoted that the whole park is for play.
Whatever the equipment suppliers' stance, pressure from public and their elected representatives appears to be part of the challenge. Take fencing around play areas, for example, which many greenspace managers loathe. So often when fencing is omitted by greenspace managers there are complaints; the public like play areas to be fenced off from dogs notwithstanding that some sites hardly ever get visited by dog-walkers and at others some dog owners like to use the fenced compounds to let their dogs off the lead!
Will it need work on a broad front to persuade people to go for less formal play? Or just a halt to capital investment and the gradual disappearance of equipment as it reaches its relatively short lifespan?
If you have a view on this then why not start a discussion on Talking Landscape?
Further reading: Camden Council has opened its first Active Space playground. As part of a wider scheme, sports scientists are monitoring use of the playground to see whether playground design can inspire children to be more active.
Simon Odell CMLI