A Day in the Life of Ian Houlston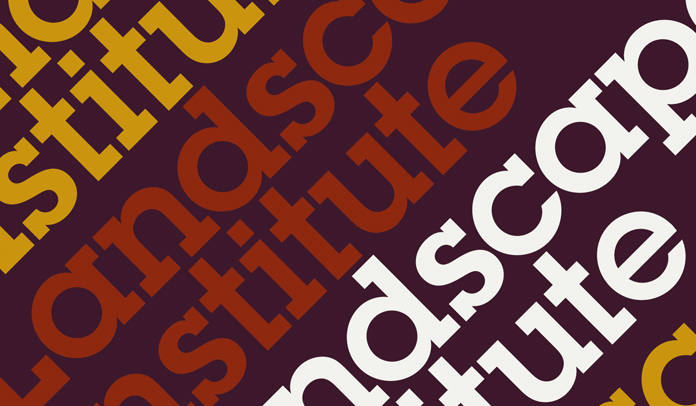 Bealandscapearchitect.com has a series of 'Day in the Life of' profiles, detailing the typical work days of different landscape architects.
Ian, 40, is an Associate at LDA Design in Oxford. He gained a BSc (Hons) in Landscape Design and Archaeology and a Postgraduate Diploma in Landscape Architecture from the University of Sheffield. He is a Chartered Member of the Landscape Institute and Member of the Institute for Archaeologists.
I get up about 6am, take the dog for a walk and check that the chickens are happy. I drive into work about 8.15am, and arrive around 9am. When I first get into work, I generally have a catch up with the team – walk around the studio, talk to a few people and see what they are working on. No two days are ever the same and my work is very varied.
There's a degree of office and practice management. I'm involved in the financial management of the business, supporting the training needs of the team and managing professional resources. I also have a role in 'thought leadership' across the practice, thinking about how we may need to adapt what we do and how we do it to respond to new challenges and opportunities, open up new markets and maintain our position as a leading environmental consultancy. These are important to running a successful business. I'm also on the Landscape Institute Policy and Communications Committee and act as a mentor to candidates on their Pathway to Chartership.
The majority of my time is project related. I'm involved in a broad range of projects at various sizes – from regional studies to individual development sites. In many respects all of my work relates to assessing and managing the process of change in the landscape. The landscape has evolved over millennia and we are custodians of it, if only for a short time. It's quite humbling to consider the responsibility we have.
My areas of expertise are strategic landscape planning, landscape and visual impact assessment, Green Infrastructure planning and historic environment assessment. My particular areas of interest are in rural and protected landscapes and the historic environment. A lot of what I do is policy driven and underpinned by fairly rigid methodologies to ensure the outputs are robust. But it's a creative process too and strongly linked to planning and designing change.
At the moment I'm working on several large confidential projects. I'm involved in a couple of major urban extensions, looking at the potential effects of development on landscape and heritage assets and advising on how the masterplan should respond. I'm also leading a landscape and visual impact assessment of a major piece of energy infrastructure. To me these projects are not simply assessments. I approach projects creatively, solving complex problems and delivering appropriate and positive change, which is achieved by responding to the spirit of the place. For me, understanding and celebrating the spirit of a place as a context for change is the key to success.
I also spend a lot of time writing or reviewing reports, or working with the design team to produce graphics. Writing is like an art form– it's taken years to evolve my writing style. I like to produce reports that are technically robust, useable and beautiful.
At our Oxford office we have a team of around 30 people. Each project team has about 6 or 7 people working together, including graphic designers, technicians and GIS experts. We're involved with several major developments and advise clients on a range of other matters such as climate change, energy and sustainability. We are also increasingly leading multi-disciplinary teams.
I often bring my dog to work. Our office is set in a beautiful rural location, and we're fortunate to have a pool, tennis courts and café on our site. The studios, which are currently being redesigned, are all open plan because there are 30 of us doing such different work, so it's really important that everyone gets to see what other people are involved in. There will be lots of space for people to break out and hold meetings, talk about the issues they've got on a project. Everyone has a desk and lay-out space, but we've made sure that every studio has creative space – to present work, make models, pin up pictures.
A particularly rewarding project I've worked on was the strategic assessment of the Cotswolds Area of Outstanding Natural Beauty. I live very close to the Cotswolds and it is very special to me. My career to date has been focussed on understanding how the rural landscape has evolved, how it functions now and how it may change in the future. So to spend several weeks getting under the skin of this very special landscape and capturing its unique character and qualities in a report was amazing.
I generally finish in the office around 5.30pm-6.00pm but I'll stay later to meet a deadline or ease a heavy workload. I often take the long way home, drive through the villages fringing the Otmoor RSPB Reserve. It's not easy to switch off after work though, so many evening's I'll go through emails, do some background reading or practice the piano with my wife, who is teaching me how to play.
I've wanted to be a Landscape Architect from about the age of 13. I selected GCSE's, A Levels and university courses to help achieve my ambition. Out of all of the professions, landscape architects are the only ones who effectively mediate between natural and human systems. We understand the way the natural environment works, and how humans interact with that, and we design and deliver solutions that benefit people, wildlife, the wider environment and that are aesthetically pleasing.
There's no other profession that combines arts and sciences in the way that we do – both at a strategic scale, and on small scale for individual sites and developments.
– Read the series of Day in the Life of profiles on the Bealandscapearchitect.com website.