A new look for Landscape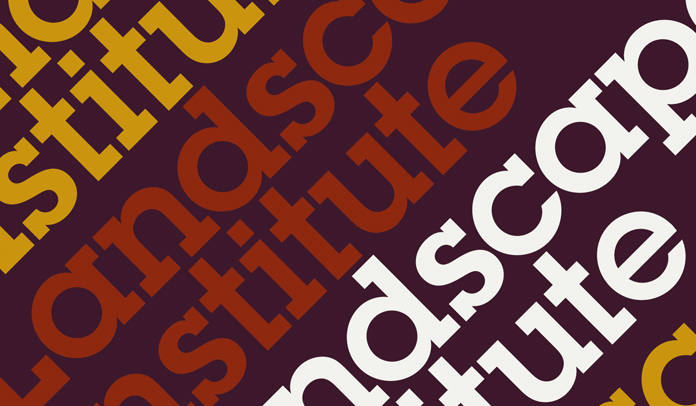 The Landscape Institute has revealed a new look for its journal Landscape, writes Tim Coleman, creative director of the publisher Darkhorse Design. These include a new typeface and masthead. I thought it would be useful to explain how we arrived at this approach.
We work closely with the LI's Editorial Advisory Panel. We also look carefully at the results of the LI's communications surveys which are conducted each year. Since that survey gave us very positive results, you might wonder why we wanted to make changes, but in fact the results allowed us to see which areas readers were connecting with, and so it helped us to evolve the design.
Since we inherited the original design in the summer of 2012 we have worked hard to improve both the editorial content and the design, but we now felt it was time to take all the feedback and put it together in a way we felt would have an improved overall impact.
The changes themselves are more of a refresh than an actual redesign, thanks in part to the introduction of a new headline font and an adjusted grid system that allows the same level of content but with more breathing space. Although some of the changes are subtle, the way each page works has been rethought, restructured, and, in particular, de-cluttered and simplified.
The process was very organic. Most of the look and feel results from the new grid and typeface. We started from a basic grid and built in the details and touches of interest.
We ran a design workshop at the January editorial advisory panel meeting and the feedback from that helped us to develop our preferred route.
Our aim was to make the design more contemporary and more elegant, starting with the front cover. We have replaced the old masthead with a design that is both contemporary and more elegant. We hope that this new approach provides a better environment in which to display the cover story and photograph.
We introduced a new font, Serifa, because we wanted a more obvious bridge with the Landscape Institute's brand identity since it uses Serifa on all its publications. Although the Journal has its own look and feel, the use of Serifa creates a needed thread of design continuity. Running it across the cover allows what is a fairly long name to be prominent and unapologetic, without it getting in the way.
This holistic approach to the type and layout means that all the sections of the Journal have a clear visual link with one another .
We also worked hard to deliver the right production finish, and the new off-set paper, an uncoated sheet with excellent opacity and surface smoothness, complements the Journal's new look. We wanted to deliver a confident and coherent design that reflected the exciting developments and status of the Institute.
We were keen to strip out the clutter, to simplify the colour palette, to have more deliberate and rational use of colour, photographs and graphics. A problem can arise when everything is shouting, as some of the pages used to do, nothing actually stands out. By having cleaner simplified pages you can choose to put emphasis on something much more effectively, it can be more subtly done and have more impact. Although this is a re-fresh rather than a redesign, we hope it feels like something very new. I hope you like it.