As we approach the closing months of 2019, LI CEO Dan Cook reflects on some of our major achievements during our #LI90 anniversary year
We're into the last quarter of 2019, though the year is far from over. And what a year it's been! We've chalked a list of achievements we can all be truly proud of.
As we continue to celebrate our 90th anniversary, we reflect on the progress we've made this year.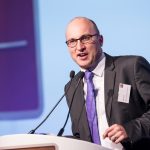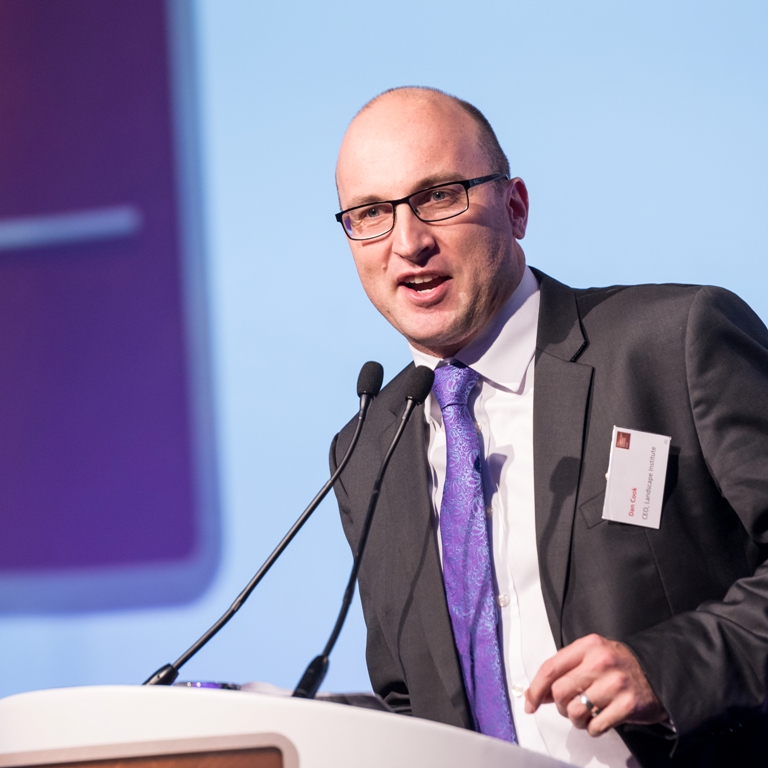 Addressing the landscape skills shortage
We've taken huge steps this past 12 months to future-proof our profession by identifying and addressing skills shortages in the UK landscape sector.
First off, the government has officially acknowledged the skills shortage with the addition of landscape architecture to the Shortage Occupation List, giving employers in the sector major advantages when hiring new talent.
Two new landscape apprenticeship standards – Landscape Technician (Level 3) and Chartered Landscape Professional (Level 7) – are expected to be ready for delivery in England in 2020 following initial approvals this August from the Institute for Apprenticeships. And at this year's AGM, members will vote on whether to support apprenticeships through the creation of a new Technician Grade of membership.
Find out more about landscape apprenticeships here.
Work continues apace on our new skills-based competency framework, which will ensure that future LI entry standards and the Pathway to Chartership remain relevant to all landscape disciplines & the work you do in your organisation.
And our #ChooseLandscape campaign continues to inspire new audiences about landscape careers, with film, brochures, badges and stickers going out to schools and career fairs around the country. (If you'd like any for your practice, just get in touch!)
Landscapes in crisis: the climate and biological diversity emergency
In June, the LI became one of the first built or natural environment professional body organisations to declare a climate and biodiversity emergency – a declaration that IFLA then made at their World Congress this September.
This is not merely a declaration – it is a commitment to action and change. We are in a state of crisis, and the LI aims to galvanise the profession in leading urgent action. We must all rethink the way we operate, make decisions and deliver services.
We've appointed an expert panel to develop a list of potential actions that the LI and its members could take to make a positive contribution towards national climate change targets and international obligations. We are also dedicating this year's Jellicoe lecture to discussing how we as a global profession can best respond to the emergency – and we're making it a key subject at our 2020 conference too.
A reminder: From July 2020, our CPD policy is changing. Alongside some exciting advances – including fully online recording – we'll be asking all members, in line with our declaration, to dedicate at least 5 hours per year to topics related to climate adaptation and mitigation and environmental net gain. We'll continue to develop our support, guidance and CPD content for registered practices throughout 2020, and your ideas are always welcome.
More opportunities for the landscape profession
LI registered practices will early next year have the opportunity to apply to become expert advisers linked to the UK Government's new High Streets Task Force. This is a terrific opportunity to place our expert members in pivotal leadership roles, and just one of many ways the LI is working to put our profession on the map.
In Scotland, the Scottish Landscape Alliance, initiated by our local branch, is collaborating to put landscape at the heart of planning policy – an approach we hope to mirror across the rest of the UK through engaging with policy and legislation including the NPPF and the Public Health (Wales) Act.
Earlier this month, the Ministry of Housing, Communities and Local Government (MHCLG) fully funded a free, all-day training event for parks managers in Manchester that the LI delivered. Empowering Parks for the 21st Century was a resounding success – a sold-out event that received some phenomenal feedback. We're excited to be planning further events in conjunction with MHCLG in the coming year to give practitioners across the sector the skills they need.
In fact, through our entire CPD programme we're working to find new and inventive ways for our members to lead on delivering major policy outcomes – digital practice, health and wellbeing, community engagement and co-design, natural capital and more. Watch this space!
Moving to a digital future
Social media: The LI's social media presence is growing and growing – we now boast 8,300 followers on LinkedIn, over 4,000 on Instagram and a whopping 32,000 on Twitter! This is an amazing reach for an organisation our size.
New case studies directory: The new directory gives all LI registered practices the benefit of unlimited uploads, a sleeker interface, intuitive new categories, a fully searchable directory complete with map and more. See the new directory here.
LI Campus – On-demand learning content for everyone: We're excited to soon be releasing an all-new digital streaming and on-demand platform for all our video content – LI Campus! Head to the website to register for priority updates. Content will be accessible on both a subscription and per-view basis, and our registered practices will, of course, benefit from generous discounts.
LI Connect: Coming in the next 12 months will be a new online networking and special interest group forum for LI members. More on this in the new year!