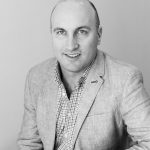 Job description
Daniel leads the staff team at the LI, who work to ensure the landscape profession remains relevant, makes impact, and grows broader and more inclusive.
He provides strategic advice, insight and support to our Board of Trustees and leadership team on a range of matters. He is responsible for the LI's management and operations, the delivery of our corporate strategy and business plans, and the fulfilment of our legal obligations and those under our Royal Charter.
Yvonne Matthews
Executive to CEO and Leadership Team
Job description
Yvonne supports the LI's CEO and leadership team in the efficient execution of their duties, providing confidential administration of diaries, travel and correspondence. She assists with staff projects and procedures including staffing and recruitment, executive committee and Advisory Council business, and external events.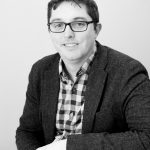 Aaron Burton
Head of Policy & Influencing
Job description
Aaron is the Head of Policy and Influencing.
Sarah Loutfi
Director of Professional Standards
Job description
Sarah is the Director of Professional Standards.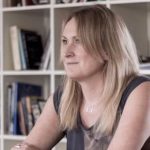 Rachel Smith
Director of Membership & Business Development
Job description
Rachel leads the LI in providing growth and ongoing capability development for the landscape and placemaking profession.
Amina Waters
Director of Digital Marketing & Operations
Job description
Amina is the LI's Director of Digital Marketing and Operations.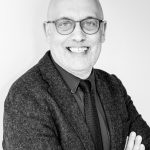 Paul Lincoln
Executive Director of Creative Projects & Publishing
Job description
Paul leads on publishing, competitions and awards procedures and is currently working on the LI's 90th birthday celebrations. He is also managing editor of Landscape, the journal of the Landscape Institute.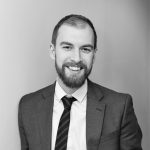 Ben Brown
Policy & Research Manager
Job description
Ben manages policy, research, and public affairs for England and Wales: ensuring that government understands the importance of landscape, and that this is translated into greener public policy.
Hannah Garrow
Policy & Influencing Manager
Job description
Hannah is the LI's Policy and Influencing Manager.
Emma Wood
Governance & Regulations Manager
Job description
Emma leads the LI team on matters of ethics, conduct, CPD monitoring and compliance. As well as supporting the LI Board of Trustees and Advisory Council, Emma is the primary professional conduct contact. She also acts as liaison to the LI Library and Archive at the Museum of English Rural Life (MERL) at the University of Reading.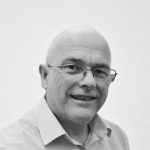 Simon Odell
Technical Standards Manager
Job description
Simon is Technical Standards Manager.
Claire Winder
Standards & Committees Officer
Job description
Claire is the LI's Standards and Committees Officer.
Member Services and Business Development
Andrew Morris
Head of Product Development
Job description
Andrew is responsible for managing and developing the LI's products and services. He continuously looks to improve the LI membership offer, from the Pathway to Chartership to sector CPD events, apprenticeship opportunities, affinity products and member benefits.
Lynn Mentiply
Membership Development Manager
Job description
Lynn is responsible for supporting membership development and the engagement that aligns with the progression of the profession. This includes supporting candidates on the Pathway to Chartership. Supporting the wider community of the Landscape Institute of volunteers, ambassadors and registered practices.
Continuous review of good practice, policy and customer service which underpins engagement and relationship building, is also a focus of her role.
Keith Prickett
Member Support Officer
Job description
Keith is the LI's Member Support Officer.
Rachel Howe
Member Support Officer
Job description
Rachel is the LI's Member Support Officer and works with Landscape Institute Scotland to assist with the smooth running of the branch.
Lucy Dobinson
Member Services Officer
Job description
Lucy provides administrative support to the membership team.
Digital Marketing and Operations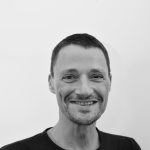 Andy Wallace
Head of Finance & Operations
Job description
Andy manages all matters relating to the LI's finances, from transaction processing and bill are paying, through monitoring and reporting, to preparing annual accounts for audit. He also ensures that the LI is governed in accordance with applicable law, good practice and our governing documents.
Louis Varley
Digital Services Manager
Job description
Louis runs all digital systems and IT for the LI, including all of our websites and internal infrastructure systems.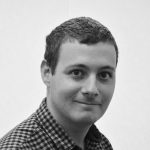 Lee Garnham
Senior Digital & Business Intelligence Officer
Job description
 Lee provides membership and financial reporting to the LI, providing insight into trends and performance to help the LI better meet the needs of our members.
Lee also supports the Head of Finance with expenses claims and day to day financial administration. He plays an important role in supporting the LI's digital transformation strategy.
Ben Gosling
Communications Manager
Job description
Ben creates and manages content for the LI websites and coordinates our email campaigns, including Vista, the LI's fortnightly e-newsletter. He also helps manage our many member updates, from technical to policy and more.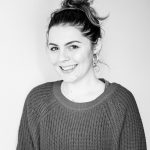 Tahlia McKinnon
Digital Marketing Assistant
Job description
Tahlia looks after the LI's digital and social platforms, supporting marketing campaigns and keeping both members and the public up to date with news, events and in-house activity.
Cindy Tang
Events Manager
Job description
Cindy is the LI's Events Manager.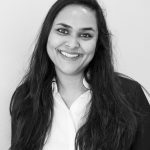 Ruhela Begum
Admin & Events Executive
Job description
Ruhela is the LI's Admin and Events Executive.